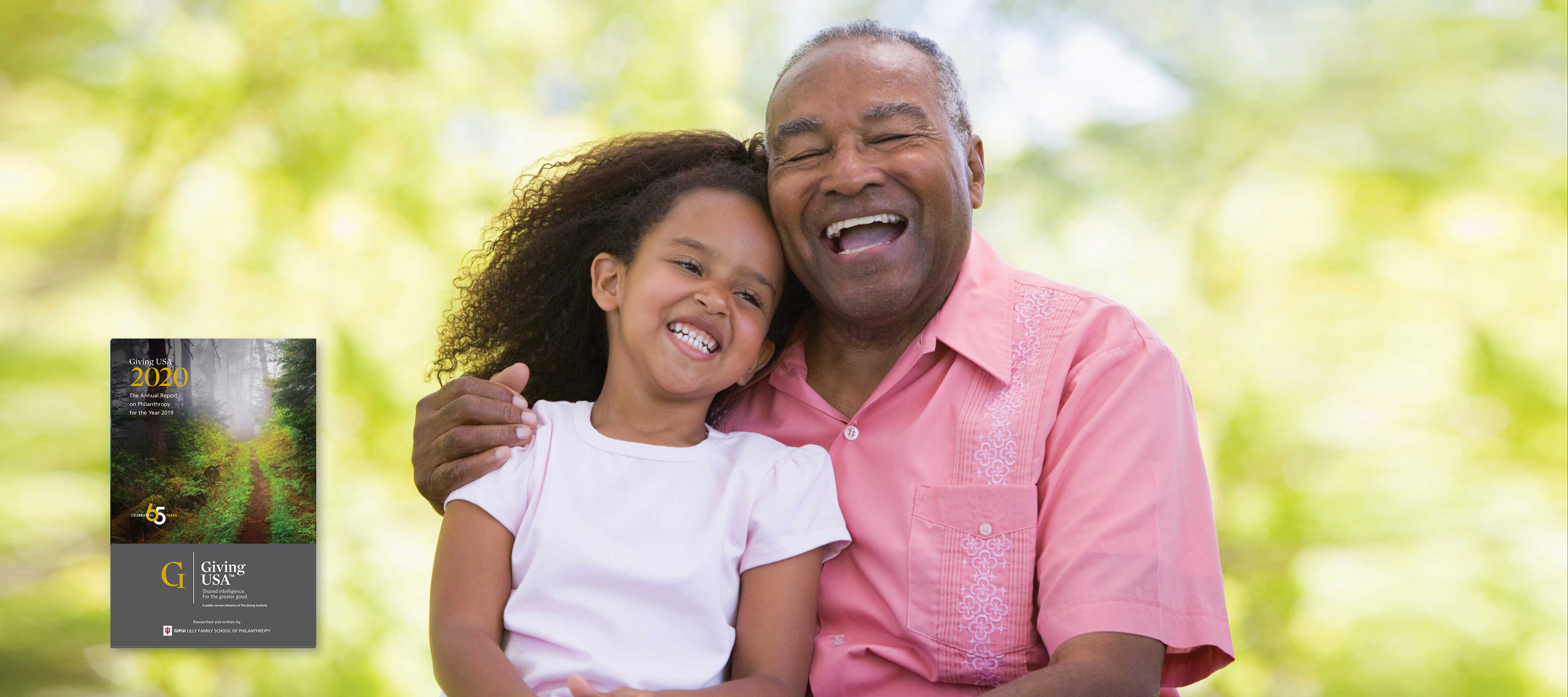 Since 1956, the Giving USA annual report has been recognized for providing invaluable benchmarks for philanthropy in the U.S. It is published by The Giving Institute and the Indiana University Lilly Family School of Philanthropy.
Here are 3 noteworthy insights from Giving USA 2020: The Annual Report on Philanthropy, which every nonprofit leader should consider when planning.
1. Despite a strong year in total giving, giving by individuals once again fell year over year, comprising only 69% of total giving at $309.66 billion. Giving by individuals has shown a steady decline since 1980, when it represented 82% of total giving.
To reverse this trend, John Thompson, Chief Creative Officer at TrueSense Marketing, recommends that you …
Maintain a long-term view of your donors' value, beyond their individual campaign KPIs.
Redefine donor-centricity, beyond simply using "you" more than "we." Hyper-personalize your communications and position your donor as the catalyst for mission outcome, not your organization.
Lean into your multichannel marketing from your donor's perspective, acknowledging that some channels deliver information to them while others provide them a platform for giving.
2. Giving to religion as a percent of total giving continues to decline. This has been an ongoing trend for many years, as fewer individuals are actively involved in faith-based organizations. Giving to religion has declined from 56% of total giving in 1980 to below 30% in 2019.
Something for nonprofit leaders to consider: Does the decline in giving to religion correlate to the decline in individual giving?
3. The markets correlate in a statistically significant way to giving. This is not surprising.

Since most transformational giving comes from assets, including securities, we saw downward giving trends in 2018 and a surge in 2019, paralleling market performance. The correlation between market activity and charitable giving is clear. Therefore, we expect that the volatility in 2020 will have an impact on giving.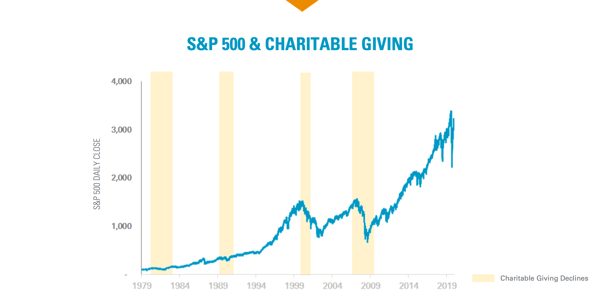 It's important to understand these long-term philanthropic benchmarks so you can appropriately evaluate your own organization's performance, and plan for its future, even in a tumultuous year.
Ready to for more insights about the Giving USA report? Listen in to this on-demand webinar as experts from TrueSense Marketing and The Nonprofit Alliance discuss the research findings, plus additional supporting data sets, to provide you with answers to questions like:
What could be coming in the second half of 2020 that will make 2019's year-end trends look different from those of 2020?
What does the trending decline in individual giving mean?
What can we learn from past crises, and what should we expect in the coming months?
What should your nonprofit be focused on right now?
And much more.
If you're wondering "what's next" for your COVID-19 donors, this on-demand webinar is for you.
TrueSense Marketing is a proud member of The Giving Institute and sponsor of Giving USA.
Get More Insights Into: