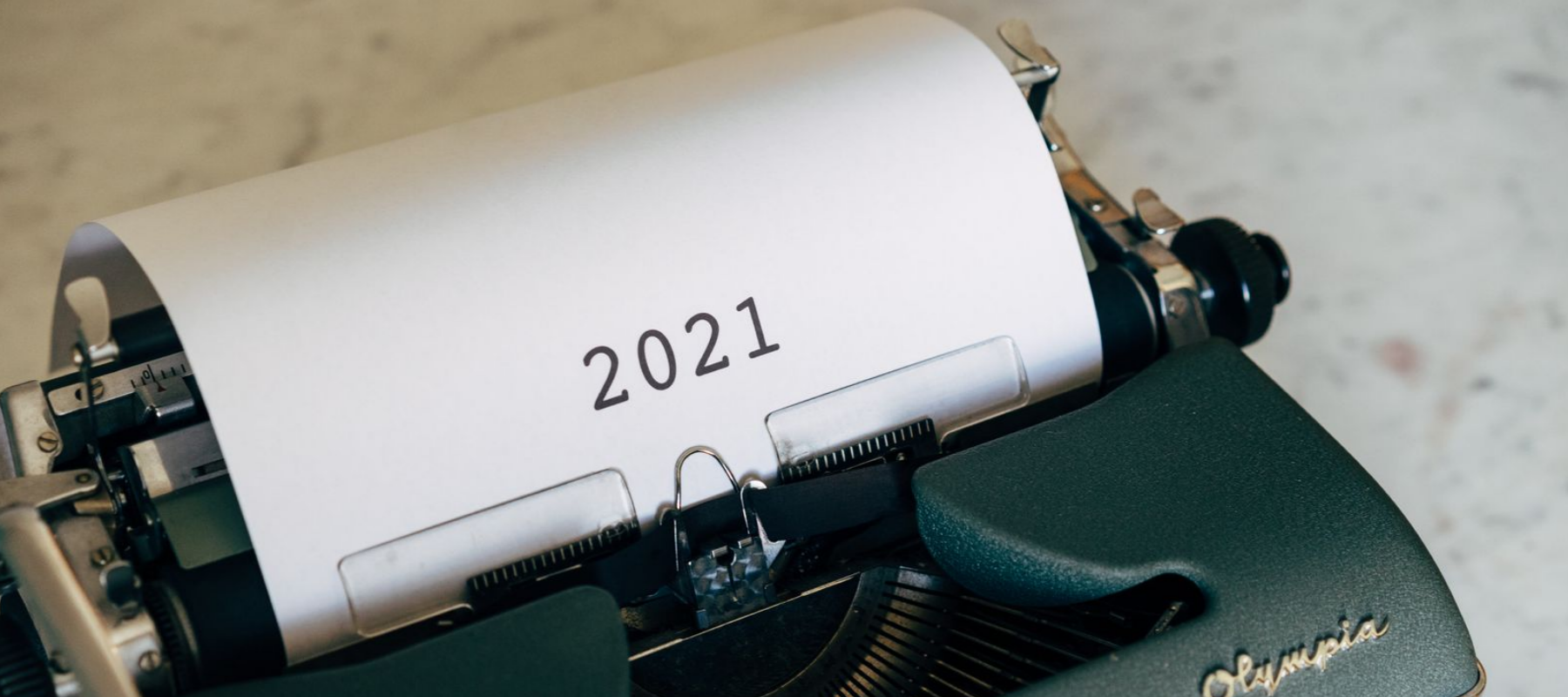 As we did last year (and the year before, and before), our fundraising experts weighed in on the top issues facing nonprofits today to help you maximize your donor marketing plans in the coming year.
The Top 26 Fundraising Best Practices and New Trends for 2021
In 2021, all fundraising should still be all about the donor.

Last year, I urged our Heroic Fundraising readers to not let the daily grind of nonprofit work make you lose sight of the goal of donor marketing: to build long-term, deep relationships with your donors. 2020 came with more distractions than anyone could have predicted! No matter what 2021 has in store, continue to put your donors first in your marketing, and your nonprofit can rely on their support for years to come.
Steven Busheé, President
Ask what your donors can do for you, but also ask what you can do for your donors!
Strong donor relationships are two-way relationships. Show interest in your donors' preferences … their giving patterns … the reasons why they give … how they are doing. Our clients who called to check on their donors during this tumultuous year had donors offer to help them when there was no ask made.

Marcy Auman, Executive Vice President
Hot Tip: More engagement means more revenue!

When The Salvation Army engages with its enormous donor base, good things happen. Since the start of the pandemic, our Salvation Army clients have been on the front lines of human care, through feeding and food distribution, emergency shelter, utility and rent assistance, counseling, and other services. From the start, TrueSense Marketing has been at their side, connecting with donors who demonstrated their commitment with most generous hearts. In fact, the more touchpoints that were utilized, the stronger the response — proving that donors want to hear about the good work your charity is doing and respond to the opportunities to help. Learn more about our 2020 success with The Salvation Army.

Shawn Reed, Executive Vice President
In times of social distancing and quarantine, personalization is a critical element in reaching and communicating with donors.

There may be strategies or tactics that you wouldn't have considered previously, but these are different times. Personalized digital messaging, thank-you notes, greater use of video, more social communications, phone calls, FaceTime, and even Zoom meetings should be considered as part of your communication strategy.
Mimi Natz, Executive Vice President
In the aftermath of the pandemic, clarity and simplicity around fundraising offers will be more important than ever. 

Be sure your donation asks tie clearly to the donors' impact on positive outcomes. It's no surprise that matching gift challenges, a staple of fundraising offers, were even more effective during the height of the crisis. Easy to understand, timely, and pointed to even more impact a donor can have with their support. Similarly, clear offers and ask strategies will be a must in 2021 in an increasingly noisy fundraising landscape, even as the urgency of the pandemic fades.

John Thompson, Chief Creative Officer
Remember best practices and trust your instincts.
One day at a time … one step at a time. Either your organization has benefited from attention related to the pandemic, or it didn't. Your donor file may be inflated with new, mysterious donors, or it's not. Either way, don't lose sight of your mission. Don't let disappointment from a decline in giving this year, or distractions from innumerous new donors, make you veer off course. Fundraising needs you. Your organization needs you. Onward and upward!
Katie Bartman, Account Director
See every donor interaction as an opportunity.
Remember: Behind every inbound call is a person who very likely has a heart for your mission (even if they're calling to complain or raise a concern). They cared enough to call you — take the opportunity to listen!

Megan Carder, Vice President & Managing Director
Retain digital donors as acquired.
Your digital donor file likely grew significantly in 2020. Lean into that donor habit change by not just retaining those donors in the digital channel/s they were acquired, but leveraging digital to grow your donor file in the new year. As you do, remember that digital is not just, or not even primarily, a direct response channel. Your audiences expect to be able to engage with your mission-related content, share it with their networks, evaluate and understand the impact of their giving, and give again through their preferred online medium. So if you haven't planned to already, 2021 could be the year to juice your digital resources across marketing/communications and fundraising groups.

Jonathan Sills, Vice President, Digital & New Media Strategy
Don't let grammar get in the way of communication.
I once had a client who wouldn't let me use contractions in the fundraising appeals I wrote for him. Another wanted footnotes. Now, I love a good academic essay, but the purpose of donor communication is very different: maintaining your relationship with a valued partner and friend! That means informality. Warmth. Energy! Easy-to-understand language. Clear needs and solutions. And a willingness to ignore "rules," like not starting sentences with conjunctions. An appeal isn't a formal presentation. It's a chat across a kitchen table with a warm cup of tea in your hand.
Andrew Rogers, Creative Director
Don't underestimate the importance of data entry with Whitemail gifts.

The lack of entry of these gifts into an organization's database is the majority of why donations look "down" year-over-year when taking a quick glance. Here are 3 best practices for Whitemail gift entry.
Kerri O'Neill, Senior Director
Best laid plans need a solid back-up plan.

A big lesson we've all learned in 2020 is to be nimble and ready to change plans at a moment's notice. That goes for your fundraising campaigns, too. While you won't normally face so many extraordinary circumstances in a single year, it's helpful to use the lesson of 2020 to control what you can to minimize impact. An important way to do that is to think through alternatives ahead of time. For example, if you anticipate receiving a generous matching gift from a committed donor, you never know when that might fall through for reasons beyond your control. Be ready with your alternative strategy, and it will be easy to quickly switch gears and execute a still-successful campaign.
Maria Harmer, Vice President of Creative
Engage with donors where they are. (And include social media channels!)

2020 changed a lot of things, including the way people connect with each other. With events and communication moving to the virtual world, social media became even more important for keeping donors informed about everything going on at your nonprofit. To make sure you're utilizing your time well, figure out which platform your donors are on the most and where they want to get updates from you. You can send an email with a link to a survey, or even use Facebook's and Instagram's poll features to find out what kind of content they want to see.

Megan Cotter, Social Media Manager
Put extra emphasis on getting to know your mid-level donors.

For nonprofits, mid-level donors are similar to the close friends we have in our personal lives. And we all know that our best relationships require work and are "two-way streets." Ask your mid-level donors thoughtful questions and show genuine interest in how they answer: What drew them to your organization in the first place? Why do they support you today? What issues and mission aspects matter most? By having regular conversations and really listening, I think you'll be pleased with the close relationships you are able to build.
Eric Johnson, SVP New Business Development
Prioritize Testing, Particularly Online
.
Testing in the digital space is extremely cost efficient, fast, and often leads to great learnings that can help inform strategies in other channels.
Mercedes Padilla, Account Director
Redirect your volunteers' passion
.
Those with a volunteer base should be leveraging them to call donors (all donors) to thank them. We know personal connections matter, and hearing how impactful their 2020 gifts have been and where the organization is at could be incredibly motivating to donors at year-end and going into 2021.

Britt Fouks, Vice President and Managing Director
Your second gift conversion strategy can't be an afterthought.

Many clients received an outpouring of support from new donors as a result of their COVID-19 outreach and efforts. It is imperative to have a second gift conversion strategy. The strategy needs to be multichannel and include mail, digital, and telephone. A strong stewardship strategy is required to thank the donor for their support, report on the impact of their gift, and share the needs your organization still faces. The second gift conversion strategy needs to include a sustainer ask. Telephone will dramatically increase your sustainer conversion rate. Your strategy needs to be timely. Ideally you want to execute in the first 8 weeks following the donor's first gift. No time to waste.

Kurt Worrell, SVP Donor Engagement Team
Now is the time to get comfortable with online events.

For better or for worse, 2020 pushed forward seemingly universal acceptance of the technologies that connect us. Even when things return to "normal," I expect an increase in the number of virtual events and meetings. (Travel cost savings, accessibility, sweatpants — what's not to love?)
Elyse Haines, Marketing Director
Project positivity.
Especially after a year like 2020, it's easy, and understandable, to feel grumpy and a bit out of sorts. However, in the fundraising world, it's about how the donor feels. So when you sit down with your donors, remember to stay self-aware. Are you projecting negativity? Are you speaking ill of someone (political party, COVID-19-related judgements, etc.)? In a Michael Hyatt podcast, he shares that "happy people are more magnetic and they get more opportunities." So when you're with your donors, practice effective listening, put the other person in the spotlight, and remember that it's a privilege to meet with these important heroes.
Claire Waiksnoris, Director of Business Development
In direct-mail acquisition, focus on long-term value.
While a high response rate seems attractive on paper, if those donors don't return a positive long-term value, you aren't investing for the future of your program. For example, if you are choosing between list A that will give you a 1% RR with a $9 average gift, or list B that produces a 0.5% RR with a $30 average gift, you should choose list B. With a healthy cultivation program, $30 donors will start to return net revenue to your organization within the next few years. A $9 donor is unlikely to ever return net value to your organization. Most choices won't be this clear — just remember that more is not always better.
Jennifer Starrett, Vice President Strategy
Never underestimate the power of the question when it comes to building relationships with donors.

As fundraisers, we tend to spend the majority of our time developing offers, crafting case for support materials, and analyzing donor behavior. Be mindful to also ASK donors for their thoughts, opinions, perspectives, and even advice regarding the issues your organization must deal with on a regular basis. When you ask donors to weigh in, you are inviting them to walk a mile in your shoes, which usually leads to understanding and appreciation for the work that you do.

Jacqui Groseth, Vice President of Client Development
Be intentional, not complicated.

There are many ways to make your strategy more complex, but "complexity" is not necessarily "better." In fact, the best recipe for success often comes from the clarity of a simplified plan.
Megan Carder, Vice President & Managing Director
2020 underscored the importance of mission awareness.

The massive increases in giving this year demonstrated the true giving potential of donors, underscoring the importance of mission awareness and impact as the primary drivers of generosity. 2021 is the year to renew your focus on why your nonprofit exists: What is going to be different because you exist (vision) and how are you going to make it happen (mission)? Then go and tell your donors how they can make their community better by giving to your organization.
Paul Hebblethwaite, Vice President Strategy
Prepare for the cookie extinction
.
Google is phasing out third-party cookies on its popular Chrome browser by 2022, which make up around 48% of the US browser market. That means publishers across the internet are going to be working hard in 2021 to get visitors to log into their websites, reveal their identity, and make themselves "addressable" with ads. As website visitors become more used to logging in and sharing their email address with sites they trust, nonprofits can follow this trend to grow their prospect email files for direct cultivation/solicitation and for retargeting.

Jonathan Sills, Vice President, Digital & New Media Strategy
Understand all the ways someone can interact with the organization and the impact of that engagement on fundraising. 

For instance, many of our clients had to cancel or repurpose their events this year. While events may not be your responsibility, this was/is an opportunity for fundraising to work alongside the event department to reimagine the event experience, to expand reach to event participants, and to coordinate communications to this important group of supporters. Give event participants a way to engage with your organization. Strategies that may not have worked previously are worth considering today.

Mimi Natz, Executive Vice President


Pay close attention to the language of COVID-19 as 2021 transpires.

After a year of nonstop focus, donors are exhausted by inflamed rhetoric. At the same time, even as urgency decreases, avoid sounding tone deaf about the traumas the world has experienced. COVID-19 has become woven into the background fabric of nearly everything we talk about in nonprofit fundraising and donor communications and will remain there for many years.
John Thompson, Chief Creative Officer
On the other hand, be sensitive to the "tipping point" that might come in the national conversation.

At some point after a national vaccine program takes hold, the new normal (whatever that is) might be adopted as suddenly as the recognition of COVID-19's threat was adopted in the second week of March 2020. When that happens, be prepared to benefit from the wave of relief and positivity that might follow.

John Thompson, Chief Creative Officer
Bonus tip: Subscribe to our Heroic Fundraising blog. You'll receive a monthly email with the newest fundraising trends to adjust your campaigns for maximum success, no matter what 2021 has in store.