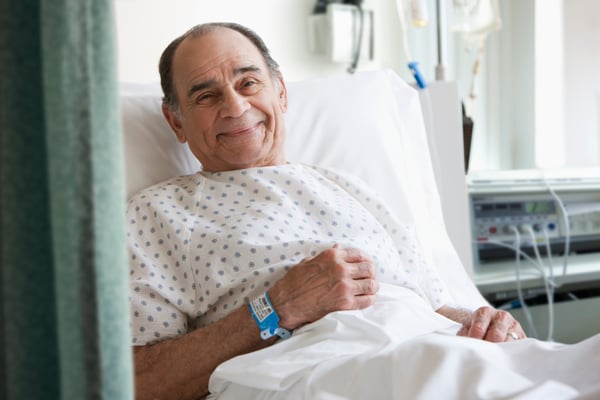 Most health care giving comes from individuals, and patients make up a growing part of that giving.
So why not reach out to your grateful patients and turn them into generous donors? It makes sense. No one understands your mission better than someone who's received your care.
Here are five pieces of a successful grateful patient fundraising program:
Get the staff on board.
Start at the top with CEO buy-in. If the corner office champions the program, others will follow suit. But — especially — get doctors, nurses, and other front-line staff fired up. They deal with patients directly. Make them realize that they create the positive patient experiences that will lead to support.
Know HIPAA.
Contacting patients means working inside HIPAA (Health Insurance Portability and Accountability Act) laws. Be sure you know the recent changes in the laws, stay up to date on future changes, consider what other centers in your region are doing, and always give patients the opportunity to sign a HIPAA waiver to release their information.
Reach patients sooner.
Patients who receive a communication within 30 days of discharge are twice as likely to respond as those who have to wait longer to hear from you. This first communication will most likely be a patient satisfaction questionnaire.
Cultivate.
Patients giving high satisfaction scores on the questionnaire, and those ranking higher in the wealth screening are good prospects. You can start with a tailored acquisition series and continue with renewals and other communications, making sure that the language highlights the patient's history with your center.
Create special giving opportunities.
Brainstorm giving opportunities that highlight the donor's former-patient status. You might, for example, let them give in honor of a doctor, nurse, or other staff member. Such approaches elevate donors' generosity, and make them feel like they're a part of your mission.
Want to learn more about grateful patient fundraising?
Check out our grateful patient fundraising how-to, with tips on acquiring, cultivating, and stewarding these important donors.
Get More Insights Into: