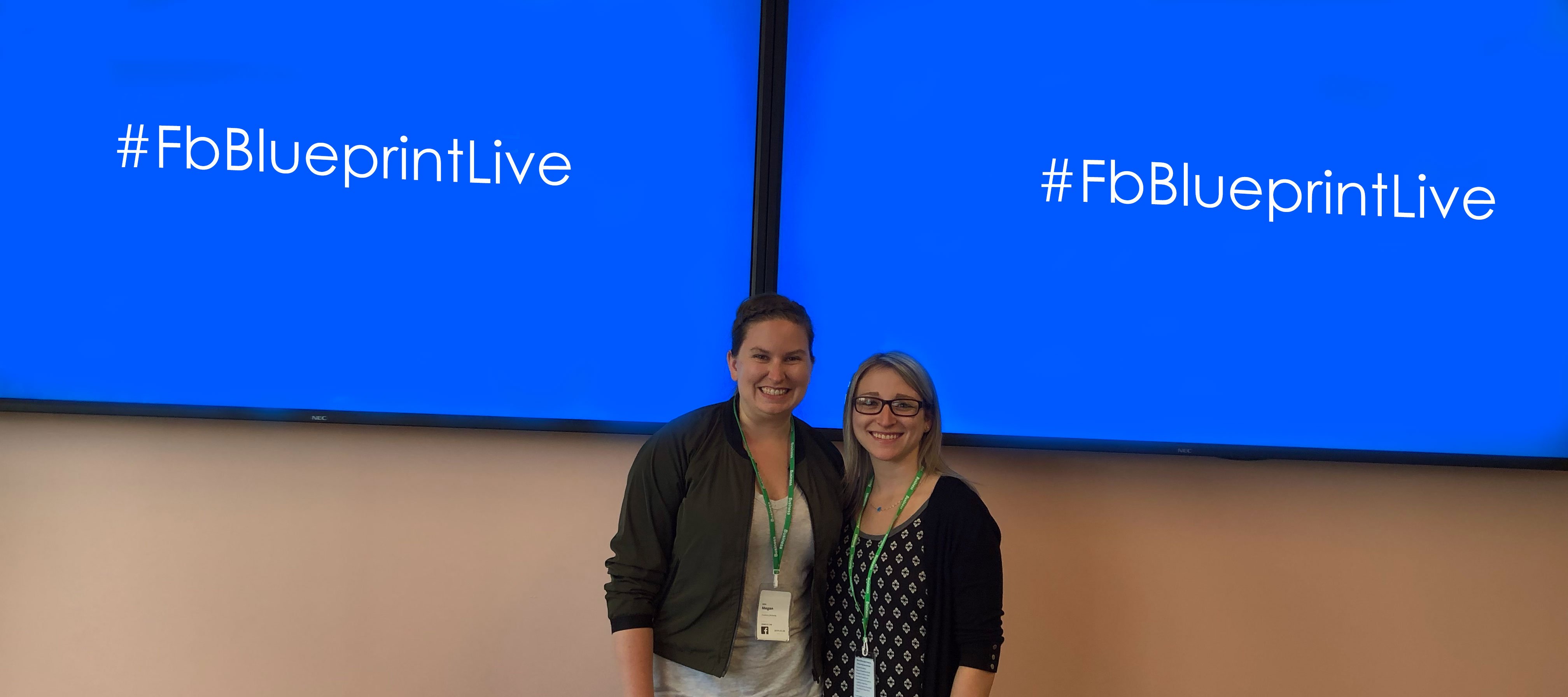 Pictured: Megan Cotter, Social Media Manager; and Diana Wahl, Digital Project Manager
In the constantly changing world of social media advertising, it can be overwhelming to keep up with the latest strategies and best practices. So, when learning opportunities come up, we like to jump on them! Check out our 5 Tips to Stay on Top of Social Network Changes.
Recently, our social media team was able to spend a few days at the Facebook office in Austin, TX. We spent time talking with representatives from Facebook about our own campaigns, and also joined group sessions with advertisers from agencies in other industries.
We discussed best practices in campaign setup, creative, bidding and optimization, video, targeting, and more. Everything from the initial strategic planning of a campaign, all the way through final reporting. That's a lot to squeeze into just a few days!
Spending time with Facebook experts validated our approach to social media. When we think about social, we know that it works together with every other tactic in our campaigns to lift performance across the board. It's important to think of campaigns from a full multichannel approach, rather than siloed into individual tactics.
We look for ways to fit our fundraising social strategies into the larger marketing and communications plan, making adjustments as necessary. We work with our partners at Facebook to discuss new campaigns and ideas, compare our clients to industry benchmarks, and plan for the important pushes throughout the year.
Visiting Facebook was a great opportunity for our team to get hands-on learning, straight from the source. Now starts the fun part: applying it all to our nonprofit clients to help them with the good work they do!
Want to learn how we can put our social media fundraising expertise to work for your charity? Talk to TrueSense.
Get More Insights Into: