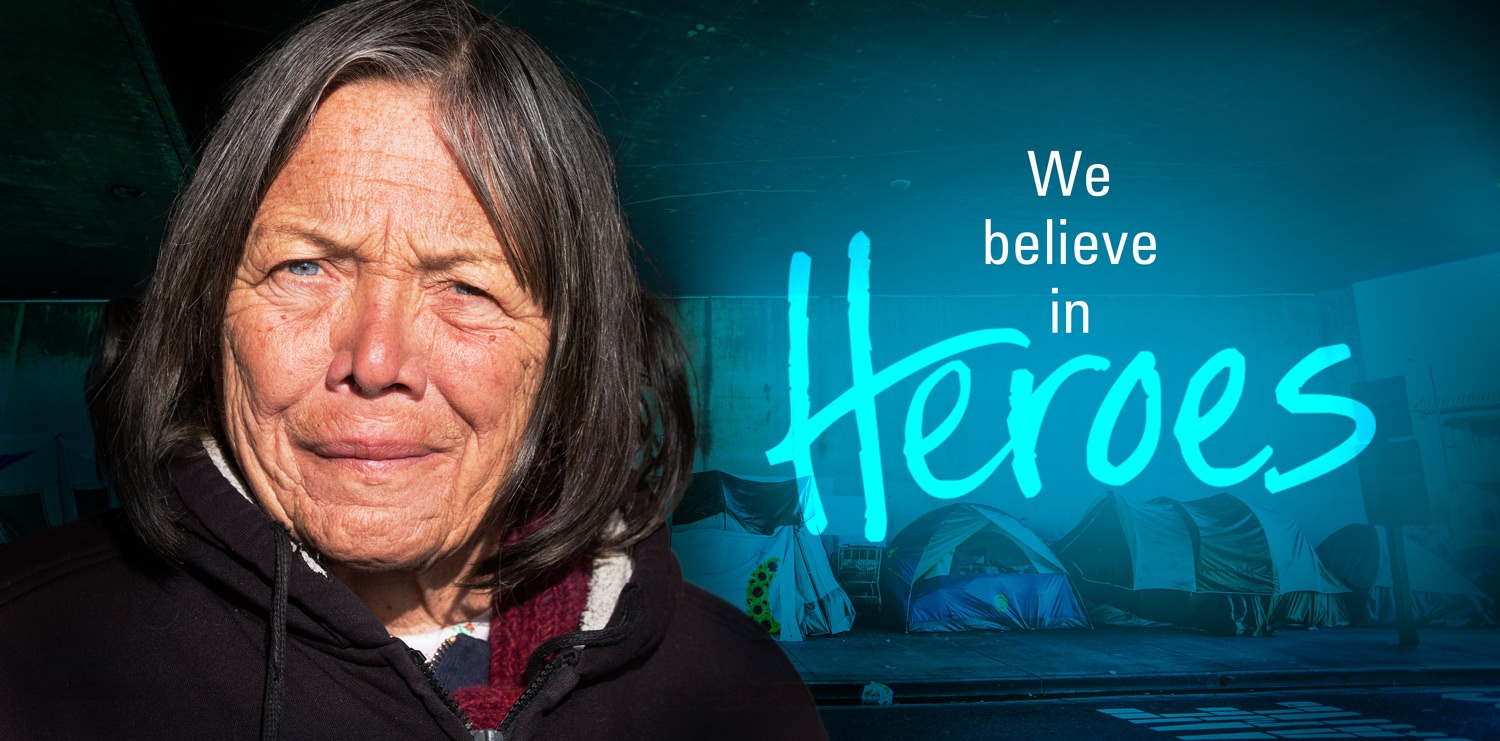 Your rescue mission is meeting real needs and transforming lives.
But as those needs continue to multiply, and as the fundraising landscape continues to shift, you're faced with an urgency that demands ever-growing donor-generated revenue to fulfill your mission.
That's why it is critical that you're able to reach more prospects than ever — and engage more deeply with your most loyal and generous current donors — to help you transform the lives of the homeless.
TrueSense Marketing can help you do just that. Here's how.
Because we look at the big picture, you get fundraising that focuses on the entire donor pyramid, not just one or two segments like other fundraising agencies. It's a comprehensive approach. That's why we can help you bring more donors into the pyramid and move them up to higher levels of giving. The result is more donors, more revenue, and more growth for your rescue mission — faster.
Engaging your mid-level donors
For most rescue missions, mid-level donors either get dumped into direct-response fundraising or shuffled off to a major gift officer. Neither is a good fit. As a result, retention and revenue both drop off.
But with our "white glove" mid-level donor program, you will engage these vital donors through multiple channels. You'll see greater income, greater retention, and more mid-level donors moving up to major giving.
Retaining more donors as sustainers
Rescue missions, like many nonprofits, need a strong sustainer program to fuel growth. Sustaining donors engage and contribute repeatedly and generously throughout the year. And these donors want the most impact from their gifts. That's why a cost-minimizing, revenue-raising sustainer program makes sense.
At TrueSense, our approach to engaging sustaining donors uses techniques that have been proven with more than 15 years of real-world experience. Strategic deployment of mail, phone, and digital channels, along with proven creative tactics, will transform what it means to be a sustainer donor and revolutionize your fundraising.
Developing more leads for planned giving
Research proves that a significant source of planned giving donors arise from direct response fundraising. That means many donors interested in making a planned gift to your mission are hidden in your files. In fact, some may have even named your mission in their estate plans without even telling you.
TrueSense Marketing's planned giving strategies will help you uncover those leads and position your mission for long-term growth. Our approach uses insight-driven analytics, targeted contact strategies, and personalized follow-up calls to secure gifts and cultivate donors who may otherwise go unnoticed.
The TrueSense approach
You can't find our approach in a workbook or choose it from a menu. TrueSense Marketing creates a unique donor experience that is designed specifically for your rescue mission and your donors. Based on focused donor research and rescue mission fundraising experience, our model incorporates data-driven strategy, inspired creative tactics, flawless campaign management, and integrated multichannel delivery, all designed for greater impact and long-lasting growth so you can transform more lives.
If you'd like to find out more about engaging your donors and expanding the good work you do, let's talk rescue mission fundraising!