We recently commissioned a national research study to gain insight about animal welfare donors. Their preferences. Their priorities. What moves them to save animals' lives. And you can see the results!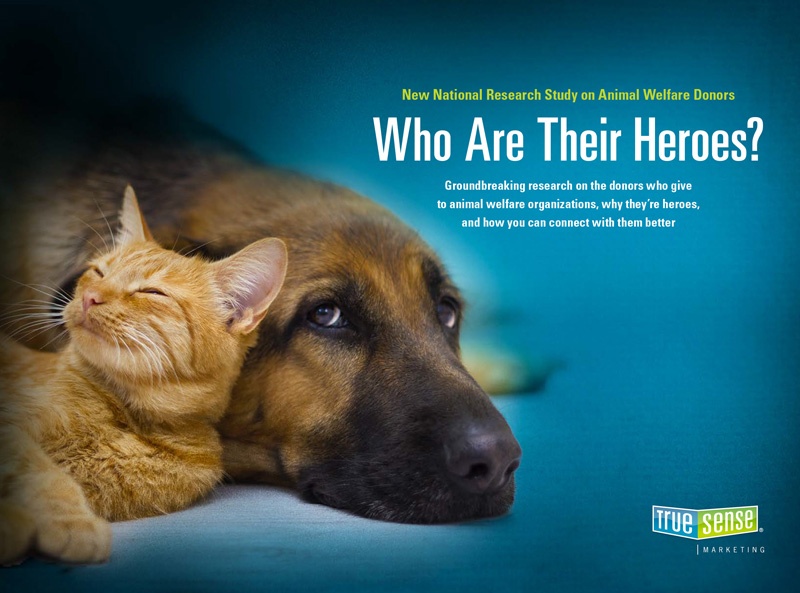 PLEASE NOTE: Your copy of Who Are Their Heroes? will arrive in 4-6 weeks.
Limit one per person, please.
But this is more than research. You'll feel like you're sitting right in the middle of a focus group, learning from hundreds of donors! Get the study now — and find out how to communicate with your donors more effectively.
You can either download it, or have it mailed to you, just by filling out the form on this page. Inside, you'll learn:
What animal welfare donors had to say: in their own words!
The attributes that are most effective when creating an animal welfare appeal.
What motivates animal welfare donors to give.
And much more!
If you'd like to learn more about this research, please let us know.