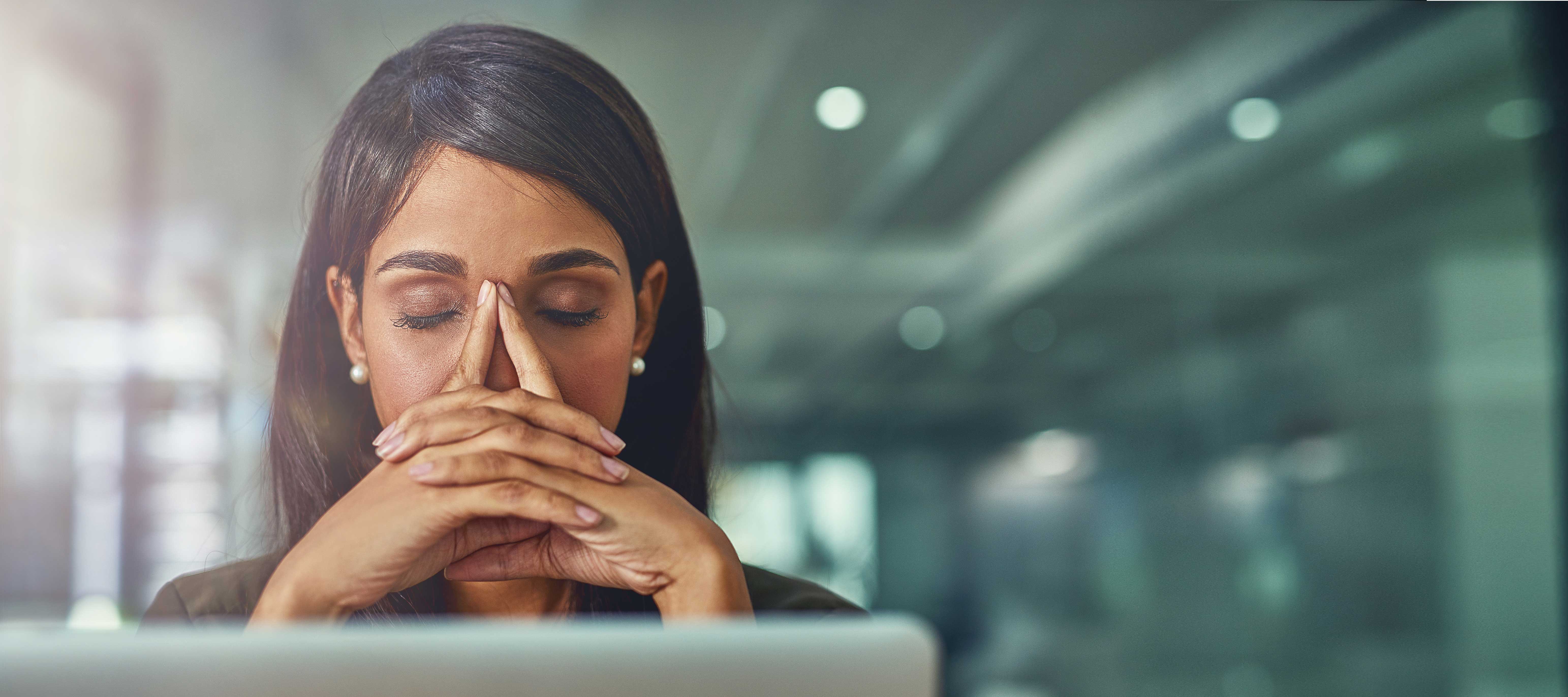 There are some classic direct-response fundraising pitfalls you should expect — and avoid. Here are 5 of them:
1. Assuming that YOU are your target audience.
Many of us think that what we find engaging or touching is what our donors will respond to as well. (Insert game show buzzer sound here.) Wrong.
The truth is, the typical nonprofit direct mail donor is a 65-year-old woman who actually gets mail in her mailbox and likes to read it. Direct-response writing and design are much different than typical advertising and marketing — on purpose. Decades of testing show us what actually resonates.
For example, there can be underlines and bolding all over a letter where we want to call attention to specific messaging points. Check out the 5 Key Creative Ingredients for a Winning Fundraising Campaign for more about what goes into creative messaging. Above all else, results should guide your decisions on what offer, copy, and creative design to use, rather than personal preference. Always remember: It's all about the donor, not you.
2. Ignoring the other departments in your organization.
This is a classic fundraising pitfall! It might seem obvious to keep others in your organization in the loop, but too often, budget- and staff-strapped organizations fall prey to a lack of sharing. Keep the internal team and upper management (all the way up through the board) informed of your efforts. Share your marketing communication calendar throughout the organization. Everyone should know which fundraising efforts are taking place, where, and when. The last thing you want is for a donor to talk to someone within the organization about a communication they received, and your team is caught unaware.
Coordinate your efforts like a well-oiled machine! Remember: You are working together to maximize revenue for your organization. Don't allow people to "fight" over donors or revenue. It's important that direct response, digital, event, major donor, and all other donor activities are coordinated and planned holistically.
3. Allowing radio silence with your direct-response agency.
Are you working with an outside agency? Fantastic! They're experts (we say this with all humility, of course). Your agency needs to be armed with as much information as possible regarding your entire program, even those parts that they are not managing. With knowledge of your entire marketing communications, public relations, events, and fundraising programs, they can:
Offer insight and recommendations based on their experience.
Ensure that the programs they manage support and align with other programs when possible.
Understand what your donors and prospects are getting, so results and learnings can be optimized on the back-end.
Don't be afraid to communicate with your agency. Tell them how your organization is feeling about the program, what they like and dislike. If you're working with an agency that fails to ask you regularly about your goals and what you like or don't like about specific campaigns, that is a big red flag. Make sure everyone is on the same page prior to campaign development, so that the process runs as smoothly as possible.
4. Failing to measure your efforts.
One of the most satisfying parts of direct response is measuring impact. Here are a few pitfalls in this area, as well as ways to avoid them:
Code your responses: Make sure your coding allows you to see the channel and effort your donors are responding to. Think about having a separate donation page for each effort to really measure your results. It is also best practice to include the donor's RFM (recency, frequency, and monetary) in the mail code, so that you can later read results on that level.
Keep the final mail file: If you want to read results at the donor level, you have to know who you mailed!
Make sure your gifts are processed quickly and accurately: If your data entry team isn't keying the code correctly, then all your preparation in assigning unique codes was for nothing! Also, it's important to have gifts processed quickly, so that you have good visibility in future years on how you can expect a campaign to finish. If gifts are sitting around unprocessed, it will bias your response curves, which makes accurate projections nearly impossible.
Make sure you can process credit cards: Some donors prefer to give by credit card, even when responding to a direct mail piece.
Evaluate your database solution: Does your online platform communicate with your offline platform? When you speak to your donors, can you reference their giving from multiple sources? You are one organization to your donors. Even if they respond in a different channel or to a different program, they still view you as one organization … and they expect you to do the same.
TEST, TEST, TEST: Don't make sweeping changes in packages without testing. Your donors may not react the way you think they will to a change. (Learn more about Making Inroads to Your Donors Through Testing.)
Gift arrays should be tested carefully and tailored to a donor's prior giving. Changing amounts or length could negatively impact your results. Thankfully, since you are coding your responses, you can easily test and read the results to ensure you are maximizing revenue potential.
5. Reacting too quickly to early results.
How are your campaigns performing? It takes 90 to 120 days for full direct mail campaign results to come in, and time after time, we've seen results completely change from an early to final read on results. Don't panic when donations don't immediately come streaming in. There are many factors that affect results, and all of those should be considered when making a final assessment on performance.
Your management, internal team, and even your board will be anxious to hear how the program is performing. Keep them informed, and put timing into perspective. Your agency can help you determine the best time to communicate, and how to project those results if the campaign is not final.
---
Fundraisers have long sought to find and cultivate those with heroic human hearts who want to turn their compassion into action. Along the way, fundraisers have also learned lessons, honed skills, and crafted techniques that — in the end — are framed by basic human behaviors and motivations.
Get your copy of the complete compendium of tried-and-true tactics for conquering the fundraising frontier, written by TrueSense Marketing's fundraising experts.
Get More Insights Into: