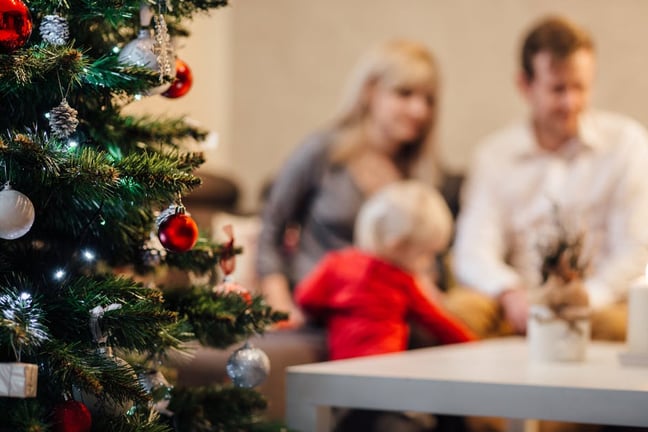 We're approaching the most wonderful time of the year, and I think most fundraisers would agree. It's not because of Pumpkin Spice Lattes, or turkey dinners, or time off around the holidays (while all those things are nice). It's because year-end is one of the best times of the year to raise money for your organization. In fact, according to Charity Navigator, approximately 31% of annual giving occurs in the month of December.
If your year-end strategy still needs some refinement, there are some things you can do today to ensure a successful holiday fundraising season.
Here are 5 tips to raise more money this year-end:
Make your fundraising all about the donor, not you.
While this tip is something that should apply year-round, it's especially important at year-end. Donors are making choices about who will receive their year-end support, and if they don't feel they are needed, they likely aren't going to choose you.
Create a sense of urgency.
Not only is there limited time left in the year, but year-end is also the time of year when most nonprofits see an increase in demand for their services. Tell your donors that. Let them know that time is running out to make an impact this year, and their help is needed NOW! Year-end is also the deadline for charitable gifts that qualify as a tax-deduction, adding another layer of time-sensitivity to your message of urgency.
Multichannel communication is your friend.
It's not just about sending emails or direct mail — it's about everything working together. Use an integrated campaign, so regardless of the channel, your message to donors is the same.
Use videos to engage donors online.
Did you know video viewing accounts for 74% of all online traffic [KPCB]? Video is a great way to engage your supporters in a quick, to-the-point way. Utilizing video on an optimized donation form can improve donation conversion.
Design a special homepage to use for the last 48 hours of the year.
Many donors who visit your website December 30–31 are coming to make a donation. Make it easy for them to donate by making your homepage your donation page.
Get More Insights Into: