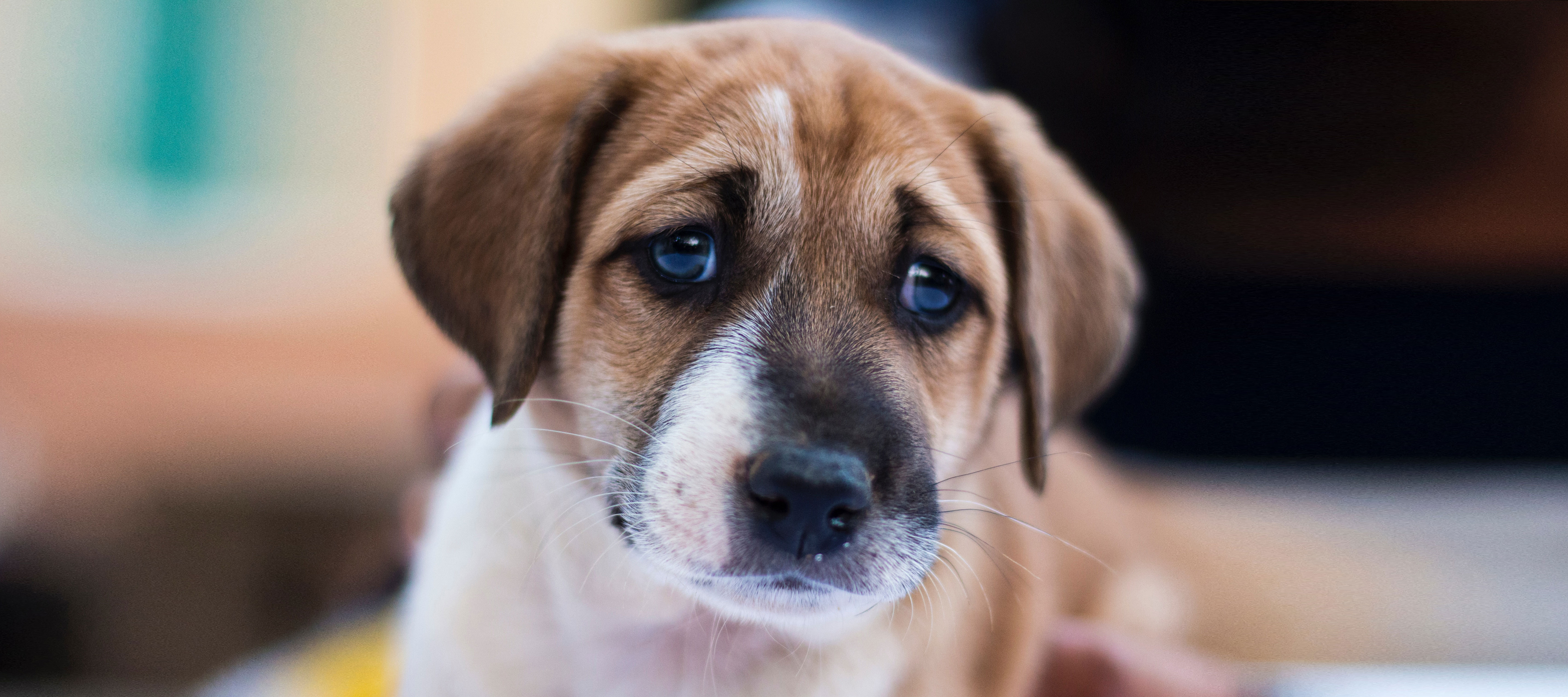 You know the look. Wide eyes. Pleading. Expressive. They're called "puppy dog eyes" for a reason: Dogs' eyes have evolved to communicate emotions, needs, and wants and are so persuasive, you can't bear to eat one more bite of steak without sharing. But why?
Simple. It works.
There must be something about the big eyes and expressive eyebrows that compels us to react. It's not so much hypnotic magic as it is hypnotic science.
According to a study published in Science Daily, humans started domesticating certain dog breeds because of their ability to communicate nonverbally. Certain canines have a specific muscle that allows for a very particular eyebrow movement (you know the one), which results in that bright and shiny please-help-me gaze.
This look communicates a need. And, being the good creatures that we are, humans feel a natural impulse to respond to that need and resolve it.
The puppy-dog-eyes effect compels people to respond. And that bodes well for fundraisers because good fundraising uses visual cues. That's why you see a photo of a child making eye contact in front of an empty plate to help raise funds for hunger causes; a woman looking at you courageously despite losing her hair to chemo; a family clinging to each other in front of their home, destroyed by disaster, as their eyes peer into yours from the photograph.
But it's not just the subject matter of the photos. It's the eye contact. It's those eyes.
Mark Wilson, Senior Designer at TrueSense Marketing, shares how it works:
"When a donor is reviewing an appeal, one of the first things they notice is the photo. And if there is good eye contact, you've already communicated the need of the appeal … with one look!"
Good eye contact can captivate the viewer, convey an emotion, tell a story, and even send a message with a single look. Photos like these are not just important in our line of work but, in some cases, instrumental in the call to action.
Heather Redmon, Art Director at TrueSense Marketing, adds, "Eye contact helps you connect with the subject of the photo. Big, sad eyes really pull on the heartstrings. This is also why I give my dogs so many treats!"
Donor motivation, the engine behind giving, is fueled by two factors: rational decision-making (your organization provides the wherewithal to effectively address a need) and, first and foremost, an emotional response to the need itself (a picture or story that stirs anger, fear, or — most commonly — compassion).
Science teems with studies that confirm this.
Science also confirms that donors respond to cases involving individual subjects (i.e., one dog named Otis) far more often than they do to large-number statistics (i.e., the number of abused or abandoned dogs in the U.S.).
And in the case of a picture, the eyes of Otis establish his one-on-one connection with the viewer more than any other feature.
Forging that one-on-one connection to communicate a need, which triggers the donor's emotion, also reinforces their sense that, "Hey, I can really make a difference here."
Using visuals that include a healthy dose of puppy dog eyes will help your donors resonate more deeply with the good work that your charity does. Pull on those heartstrings — it can lead to great rewards!
Interested in learning more about picking the best photo for your campaign? Click here for 9 Tips to Pick the Right Photo that Compels Donors to Act.
Get More Insights Into: