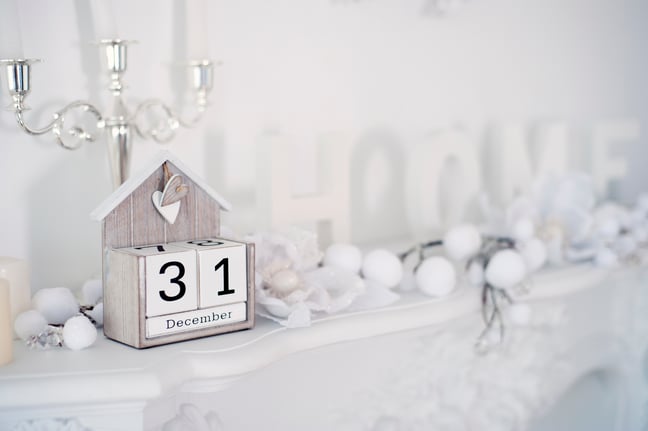 December is the biggest giving month, and it's vital to make the most of it. Use this checklist to determine whether your year-end appeals — direct mail and email — will connect with donors.
Here are 6 things you need to have on your year-end fundraising checklist:
Put the deadline out front. In direct response, deadlines motivate, and this is the perfect deadline — December 31. Donors almost universally respond to it. And even though most people don't itemize, the tax-deductibility associated with that date makes it even more motivating. This deadline has power.
Keep the copy simple. It's good to mention the need, but this is the time to focus mainly on two things in copy: the deadline and the gift. Don't worry about not having a story or an offer showing how the donor's gift will be put to use. The year-end appeal is more transactional. Keep it simple to keep it successful.
Go for an uncluttered design. Photos, graphics, or illustrations — no matter how compelling they might seem — can distract from the deadline and the gift. Avoid them. Same goes for unusual fonts. In direct mail, straightforward formats and layouts will work best. And in email, consider plain text instead of HTML. Simpler is better.
Drive response. Making it easy to donate is essential at year-end. In direct mail, consider a first-class stamp on the reply envelope for donors whose 12-month cumulative giving is $100 or more. It almost always pays off. In email, make sure the "donate" button is prominent and the landing page is easy to follow.
Time it right. Year-end giving peaks on the last days in December, so there's a pretty narrow window for success. In direct mail, your package should be in home several days before the deadline. In email, giving skyrockets between 11 a.m. and 7 p.m. December 31, so make sure to have your email in donors' inboxes by then. In fact, you might even send two emails during that time. Yes, two. Year-end is all about making it easy for donors to give.
Work in your website. Just for the last few days in December, consider changing your homepage to make sure it's all about giving — with the deadline and "donate" button as the center of attention. Around December 31, people are looking for ways to donate. When you show donors you're in sync with them and you welcome their gift, chances are you'll get a lot more of them.
Once you've made your list and checked it twice, expect good results!
Get More Insights Into: