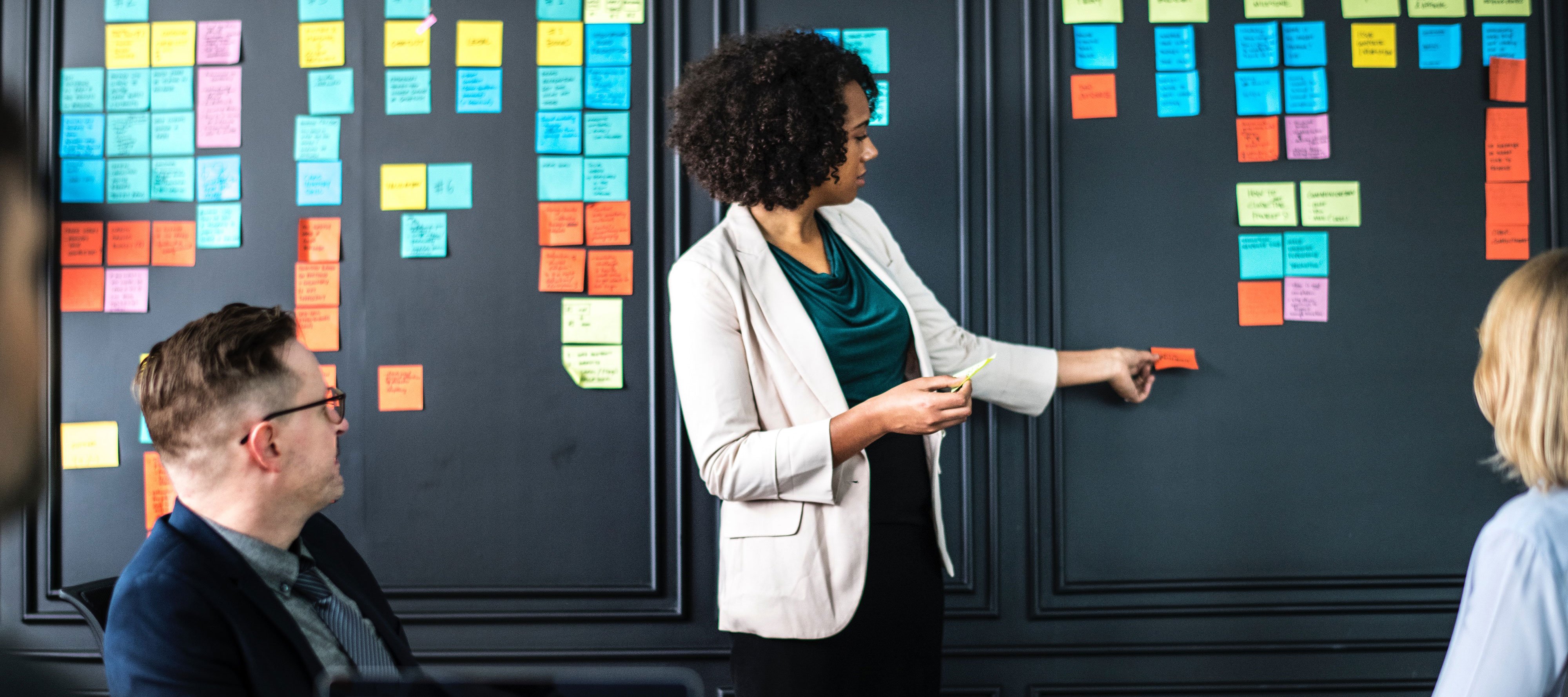 Today's fundraising, even in uncertain times (and perhaps especially in uncertain times), is powered by effectively integrating donor marketing across all the communication channels in which your donors "reside." Direct mail, broadcast media, digital media, social media, telephones, events, even face-to-face canvassing. This is accepted best practice in the nonprofit fundraising community.
It's a complex dance, because no two of these media require the same production timeline, yet successful integration does require close coordination of "arrival" schedules. Your donor sees your ad on the back of a bus two weeks ahead of the Facebook ad she reads, which is the day before she finds your direct mail in the mailbox, and two days before she gets a follow-up email and begins noticing your retargeting ads online.
From her point of view, she is slowly accruing your message across many perspectives of her life in a natural progression. It consistently reinforces your "why" — why you do what you do. And that aligns with her "why" — why she supports you so loyally and generously.
For any and all who work at this business, we know this is not easy to accomplish, because "slow" channels like outdoor/transit advertising, direct mail, and DRTV all take significant lead time to execute, while "fast" channels like digital, online advertising, telephones, and social media can be mobilized more quickly.
This is what makes fundraising during COVID-19 so tricky.
During unpredictable world events like this pandemic, we simply do not know what will resonate months ahead when details in our donors' worlds change almost daily.
It's not that any channel should be abandoned. Multi-channel fundraising is still a best practice. But we do need to reset our assumptions and heighten our sensitivities around what the donor sees and feels today versus what she may be feeling 30-60-90 days from now, when the messages in the slow channels will reach her.
As you work in fast channels today, in the shadow of spiraling panic, we suggest you deliver a message of gratitude and caring, not an ask, in a voice that delivers a sense of comfort and grace. That voice may be literal if you are reaching your donors by phone with a live representative or written and depicted if you use social media or email.
As the shutdowns and days under quarantine grow, however, your message may turn to more specific fundraising messages, making sure that you speak in terms of your specific program needs and the impact the donor will have addressing them.
Challenge your current strategy and tactics. As you create campaigns in slow channels today, like direct mail and others, remember that the American social landscape — and your own organizational needs — will probably be far different 30-60-90 days from now than they are today, and far different than when your original strategy was conceived
It's been said that the most effective fundraising is not about raising money to support a hero, but is about raising emotion to fight a villain. Today, that villain is COVID-19. But in 3 months, maybe sooner, that villain might transform into an economic ogre.
That should be self-evident to nonprofits as they pursue their mission, but it also applies to donors' emotions. The donor's dread sense of existential threat today (Will I die? Are my loved ones safe?) will likely be replaced by other emotional factors (Will I be able to afford my house? Will I return to work? How could this happen?).
Or perhaps not. Perhaps we will emerge from this gloom better than we thought we would. In which case, the donor's emotional state might be far different. (I'm so glad to be back to work! I'm so happy to be with my family again! I still have my savings!)
Those entirely different emotional states will determine the relevancy — and ultimately, the success or failure — of the message and voice of the campaigns you create today for delivery 30-60-90 days from now.
Sadly, we simply cannot predict, even though the clock is ticking on a mailing or TV spot, for instance, due to deliver in a month or two. In all likelihood, the term "COVID-19" will not and should not be a primary message point then, as it is now. But that's about all we can predict.
So, in the meantime, here are three things to keep in mind.
In the immediate future, use fast channels like phones, social, and digital to deliver affirming messages to your donors. Keep the communication lines open. Phones especially can provide valuable insights to your donors' state of mind and philanthropic intentions amid the crisis. Although it is an investment without an immediate revenue return, the longer term revenue risk of simply ghosting your donors during this crisis may be far greater.
Continue to create campaigns in slow channels. The ability of direct mail to tell a complicated story in a significantly more intimate way in a less crowded messaging space is more important now than it has ever been. But as you create it, keep in mind that the donor's world (and the organization's world, as well) might be far different 30-60-90 days from now.
Avoid absolutes and assumptions. Guard against tone deafness when acknowledging current conditions. Recognize that this crisis hits the donor as well as your organization and the lives of your constituents. Focus your message on your constituents' need (not yours) and keep the donor positioned as hero in the drive to meet that need.
What will remain a constant is your mission. Why you do what you do. And, despite the outcomes of an unpredictable pandemic, that "why" rings true in the hearts of your donors. Focus on specific needs and the impact they can have addressing them, even while you reinforce your mission in their hearts.
Get More Insights Into:
Multichannel Fundraising Fundraising Best Practices Nonprofit Trends Emergency Fundraising