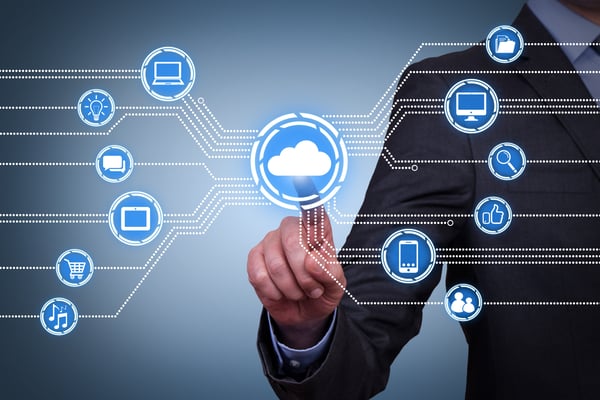 Multi-channel integrated marketing, by definition, is the practice by which companies interact with consumers via multiple channels (direct and indirect) to sell them goods and services. Today's consumer controls the buying process more than ever before: They now choose which channel they use, and when they use it, through a wide range of devices in different locations at various times of the day. That control has effectively been switched away from the "marketer," which means that traditional marketing techniques must evolve. Good channel integration does not attempt to direct traffic toward a single channel, but makes cross-channel use a seamless experience.
Multi-channel marketing for non-profits essentially follows the same philosophy as for the for-profit sector — interacting with donors via multiple channels.
Multi-channel integration demands that the old silos of channel marketing be broken down. The breadth of available channels has increasingly grown in the digital space (email, search, social media, mobile/GPS tracking) in addition to the traditional channels (print, direct mail, and broadcast). Organizations now need to employ more sophisticated customer relationship management (CRM) to know much more about not only who the constituent is and what he/she wants, but also what channel is preferred for the consumption of messaging and even more about what specific channel provides optimal conversion. All of this information about the constituent is stored and taken into consideration to craft the marketing strategy; this enables organizations to target the right audience with the right message at exactly the right time. This practice adds even more depth and complexity to the old 7Ps Marketing Mix.
For multi-channel marketing success, there are three key areas for smart fundraisers to master:
Have a single view of the donors across all channels.
A Single Customer View (SCV) provides organizations with the ability to track constituents' activity and their communications across every channel. This data set gives insight into how their interactions and behaviors will drive future engagement. By building a more personalized picture of each donor and their journey, an organization will have the key to making future interactions more engaging and meaningful, therefore increasing lifetime value of each donor. Traditional marketers have executed, and reported on, campaigns like a series of individual efforts connected only by similar branding. In contrast,

SCV

methodology relies on cohesively connected marketing and self-driven, non-linear donor journeys.

Use a marketing automation platform.
Marketing automation refers to software platforms and technologies designed for marketing departments and organizations to more effectively market on multiple channels online (such as email, social media, websites, etc.) and automate repetitive tasks. A marketing automation platform, as a subset of the CRM system, blazes the trail for successful multi-channel marketing integration. This software provides a central repository (database) for marketing data and donor interactions; a place to create and truly automate marketing touchpoints across many channels; and a place to capture analytics. Without it, the manual effort needed by the organization's marketing and creative personnel to implement multi-channel marketing

is incredibly high

, and is an even more labor-intensive for ROI measuring and reporting.
Create a consistent experience for the constituent.
It's imperative that organizations analyze themselves through the eyes of their donors. From the donor's perspective, all touchpoints from an organization contribute information to tell the donor what the organization's mission is, its goals, and its identity. Your brand message and tone should be consistent across all channels; this seems like an obvious approach, yet operational challenges within the organization itself often make this approach fragmented and difficult. There are hurdles in many areas, including creative, production, media buying, and—potentially the largest of all

—

measurement and reporting. To stay competitive, organizations will need to make a necessary shift from traditional campaign execution in single channels to a more connected, personalized and seamless customer experience across multiple channels. This notion goes beyond the "matching luggage" approach in marketing materials to identifying the channel synergies to determine what influences the consumer and moves them through the journey.
There are typically two factors across organizations that inhibit the successful use of multi-channel integrated marketing: 1) the organization's understanding of the model and the commitment to the philosophy and 2) the organization's ability to invest in and deploy the necessary software platforms, skilled personnel resources, and business processes. As customer expectations rise and technology evolves, the shift to multi-channel marketing will become even more important for organizations.
Get More Insights Into: