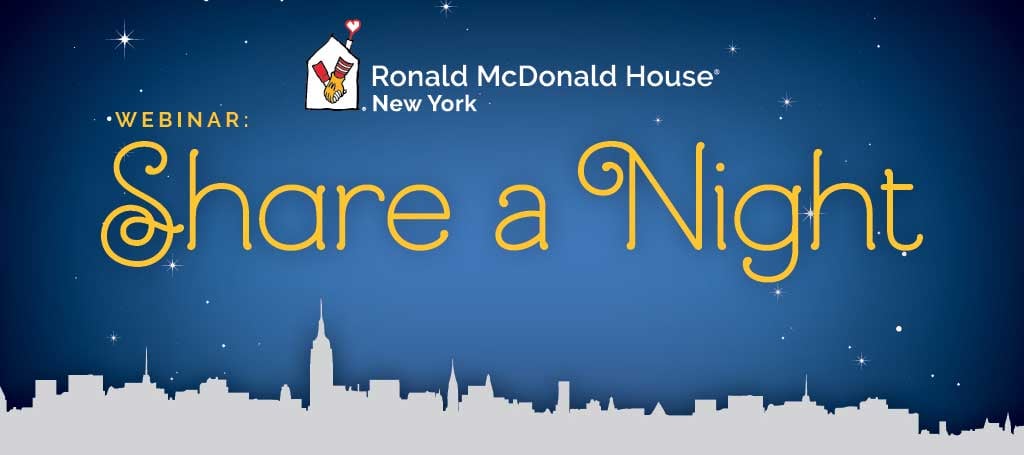 If you missed our recent webinar, Share a Night: Turning an Iconic Event into a Direct-Response Revenue Machine, we've got good news for you! You can now access the entire FREE fundraising webinar recording HERE.
Ronald McDonald House New York® wanted to increase the impact of their Share a Night campaign, an annual event that supports their mission to provide a loving place to stay for families who travel to New York for their child's treatment. And with the right strategy, they succeeded. Through the use of multi-channel marketing, we figured out the formula to really wow RMH–NY's donors to help even more families.
Building a successful multi-channel fundraising campaign is no easy feat.
Radio, direct mail, digital, transit ads, phone, and of course the actual event ... Share a Night has it all. In the webinar, you'll discover:
Year-over-year results, showing which changes had a positive impact on the ROI.
How to measure the effectiveness of your digital campaigns.
How to create unique digital offers that remain consistent with their direct-mail counterparts.
What happens when you invite 20,000 people to an event.
And much more.
Jason Wood, VP of Digital Business Development, and Megan England, the Account Director who leads our Ronald McDonald House Charities® clients, share insights from this fundraising case study in this one-hour, free, on-demand webinar.
Ready to learn how to turn your iconic event into a direct-response revenue machine?
To learn more about our work with Ronald McDonald House Charities®, including a special research report about the donors who support this important charity, click here.
Get More Insights Into: