The outlook on charitable giving in 2023 has been worrying for some given trends seen in 2022, with a decline in the number of households giving and a large drop in new donor acquisition reported by AFP's Fundraising Effectiveness Project. While data for 2023 is not yet available, based on the data from 2022, we can reasonably predict charitable giving trends for 2023 and beyond.
Read on to learn how you can best get a handle on fundraising in 2023 and see the best results possible at your nonprofit.
Household giving will likely continue to decrease.
Donor-advised funds are on the rise.
Foundations will play a more important role in philanthropy.
Planned giving should be on your mind.
Don't focus as much on corporate giving.


1. Household giving will likely continue to decrease
With volatile stock market performance, inflation, and high interest rates still around, it's no wonder that giving decreased in 2022. And while we're only halfway through 2023, we've seen that giving has continued to decrease this year. These factors put pressure on many households, which then have to find ways to cut their costs in order to save money. One of the unfortunate ways that households have cut costs is by reducing or eliminating charitable giving. This was especially evident over the holidays in 2022 when high levels of inflation created a major pain point for holiday shopping, which translated to having less money for charitable giving. According to TrueSense Marketing's annual DonorGraphics study fielded in April and May, half (50%) of charitable donors reported that they had to give less over the past 12 months due to inflation.
How to right the ship
Despite the gloomy outlook for 2023, there are steps that you can take to stave off the worst impacts of the volatile economy.
Focus on donor stewardship. Your donor stewardship efforts can keep active donors giving through a crisis. If they could afford to keep giving despite the economic downturn in 2022, chances are, they still want to help you in 2023. The best way to ensure that they do is by stewarding them. Be especially grateful in your messages of thanks, take time to send impact reports so they know how you're using their funds, and don't be afraid to make the ask when the time is right.
Recruit recurring donors. Recurring donors not only give more in a year than one-time donors, but they also give more in their lifetime than one-time donors. The best part about recurring donors, though? They're more likely to stick around and continue to support your nonprofit than donors who make one-time gifts. Right now, a stable source of revenue for your nonprofit is crucial, especially with individual gifts decreasing. Focus on converting existing donors from one-time donors to recurring donors, steward the recurring donors you already have to keep and potentially upgrade them, and be sure to add a recurring giving prompt to your donation form so new would-be donors decide to give to you on a recurring basis, as well.
Diversify your funding sources to make up for the shortfall. While giving by individuals accounted for about 64% of total giving in 2022, according to the Giving USA 2023 Annual Report, individual giving will likely continue to drop off while volatility in the economy persists. So don't put all of your eggs in the individual gifts basket. Instead, look for alternative ways to raise funds for your nonprofit, including grants and corporate philanthropy. Gifts from foundations and corporations actually increased despite the economic downturn in 2022. Chances are, foundations and corporations will continue giving more in 2023, which can help compensate for the lack of individual gifts at your nonprofit organization.
Convert lapsed donors to volunteers.

In an attempt to increase the percentage of individual gifts your organization receives, it may be worthwhile to try to convert lapsed donors to volunteers to re-engage them. It's possible that donors stopped giving because they didn't have the financial resources to continue supporting your nonprofit in a down economy. But that doesn't mean they don't care about you and your mission! Instead of asking them to contribute money, you could ask them to contribute their time and expertise to your organization instead. Volunteering can re-engage them until they're in a place to continue giving while making it clear you still value their involvement with your organization. The best thing about this strategy, though, is it helps you offset costs associated with devoting staff time to certain projects because you can assign your volunteers to get it done.

Set realistic strategic goals. With giving on the decline, it's important to clarify what success looks like for your organization. Determine which specific metrics you can use to measure the progress you're making toward the goals of your nonprofit, and track which of your efforts to increase giving have seen growth. Be honest with yourself about what you need to achieve to further your organization's mission, set realistic goals for you and your team to work toward, and then take intentional and measurable steps to turn those goals into reality.
2. Donor-advised funds are on the rise
Love them or hate them, donor-advised funds are on the rise in the United States. Whether for tax purposes or to have greater control of their charitable giving, many people are turning to donor-advised funds to do their charitable giving. So, how can this benefit your nonprofit organization? To benefit from donations from donor-advised funds, you can take three steps to let them know your organization is friendly toward this type of giving.
Form relationships with financial planners.

Financial planners help donors set up donor-advised funds and advise them on when and how to make gifts. Some financial planners are even asked what charitable organizations donors can support with their funds. You want to be one of the nonprofits that these financial planners recommend. You can do that by reaching out to local financial planners and introducing yourself and your organization. You can even go as far as to suggest a partnership between your nonprofit and the financial planners where you agree to host an informational session on planned giving, with donor-advised funds, bequests, and other forms of planned giving being the subject of the discussion. Your nonprofit could provide the place while the financial planner provides useful information to your donors and interested parties from your community.

Add donor-advised fund-friendly language to your website.

Let donors know you're more than happy to receive funding from their donor-advised funds. While there are good reasons nonprofits dislike these giving devices, at the end of the day, you can't ignore an opportunity to raise more for your cause. By updating the giving section of your website to mention donor-advised funds, you can put donors at ease about whether you'll accept their donations.

Include language in your appeal reply devices about donating with their donor-advised fund.

That way, donors see that this is an option when they receive your appeals and may choose to give using their donor-advised funds rather than writing a check directly. This can help determine which of your donors already have donor-advised funds, and then you can focus on building relationships with these donors to secure more funding from these funds. It may also inspire other donors to inquire about donor-advised funds and create them for their giving purposes, as well.



3. Foundations will play a more important role in philanthropy
Charitable foundations will play a more important role in philanthropy in 2023 and beyond. With more foundations pledging to give more of their resources, chances are there are greater opportunities for your nonprofit to receive crucial funding from foundations. Here's how to take advantage of foundational giving:
Build relationships with local foundations.

Your nonprofit may be well known to you and your donors, but there's no guarantee that local foundations know about your nonprofit. Introduce yourself to local foundations and ask if your organization is eligible to receive funding from them. Some foundations only give to certain types of nonprofit organizations, but hopefully, your local community foundation was established to help local nonprofits of all funding areas. If you don't have a local community foundation in your area to inquire about, try to find foundations that give to your service sector. You need to make sure that the foundations you plan to contact will see your nonprofit organization as an eligible choice to donate to.

Encourage one hundred percent of board giving.

When everyone on your board donates, foundations view your nonprofit more favorably. That's because they know that your board members back your success and that they believe in the work that you're doing. If you don't currently have total board fundraising participation, find out how you can change that. Address why they're not giving with your board members and figure out how you can overcome their objections to giving so you have more opportunities for funding at your nonprofit organization.

Practice solid financial management and transparency to paint yourselves in the best light possible

. Foundations are most interested in helping nonprofits that show that they're good stewards of the funds that they receive. To do this, you need to be transparent with how you spend your funding. You can make this information available with an annual report and by sharing your 990 publicly on your website. Additionally, it helps to actually be a good steward of your resources. Don't intentionally overspend or, worse yet, misspend your hard-earned donations! If you can show that your funding goes where it's supposed to and that the funding you receive provides a crucial benefit to those you serve, foundations will view you much more positively and make you eligible for funds.
4. Planned giving should be on your mind
Planned giving actually increased in 2022 despite the economic downturn. This is a sign that more people are becoming interested in planned giving as a vehicle to leave a legacy. This is especially true of Baby Boomers as they age. How can you make the most of planned giving at your nonprofit organization?
Work with financial planners.

Like with donor-advised funds, you'll want to work with planners to discuss options for bequests. How are donors choosing to leave money to nonprofits? In their wills? Are they establishing charitable giving trusts? Are they gifting property? Figure out how donors are most likely going to leave their legacy, then work with donors who want information about making a planned gift to introduce them to financial planners who can make that happen. Your involvement helps ensure you receive donations when your dedicated donors pass away.

Create planned giving campaigns at your nonprofit organization.

Thinking about your donors passing away is a morbid thought, but it also pays to be prepared for when your dedicated donors do pass away. You'll be left with tremendous shoes to fill if you don't have a plan to make up for the lost support. A way to make up for it is to ask your supporters to think of you when making their wills. Many people don't realize that giving to a nonprofit when they pass is even an option, so educate them — without giving financial advice — on the tools available to them and offer to get them in touch with a financial planner you partner with if they want help with their end-of-life financial planning. You may be surprised by how many people respond to your planned giving campaigns indicating that they've included your nonprofit in their will.



5. Don't focus as much on corporate giving
Despite corporate giving being on the rise in 2022, the volatile stock market and the possibility of recession mean that there are many businesses struggling to maintain their corporate philanthropy. Now may not be the best time to seek new corporate philanthropy, but if you can, try to upgrade or maintain the same level of philanthropic support you receive from your corporate partners. That's not to say that you can't seek out new sponsors and opportunities for corporate philanthropy — just be prepared to hear "no" more frequently and don't devote an inordinate amount of time to it if you can help it. A better use of your time may be stewarding your existing donors rather than chasing after new donors. A great use of your time would be converting individual one-time donors to monthly donors.
Conclusion
Fundraising might prove to be a challenge in 2023 due in large part to the decrease in the number of families giving in the United States. The decrease in giving seen in 2022 could continue throughout 2023 as inflation, a volatile stock market, and high interest rates continue to plague households.
To weather the storm, it helps to diversify your funding sources. Get more of your donors to give on a recurring basis to improve donor retention, consult with financial planners to earn more from donor-advised funds and bequests, and strengthen your connection with foundations to garner multi-year, unrestricted support from foundations. With these tips, your nonprofit organization can experience a better fundraising year now, and set yourself up for greater success beyond 2023.
About the Author
Megan Allison is a writer at Qgiv who takes pride in helping nonprofits. In her free time, she enjoys reading, music, and playing with her two cats.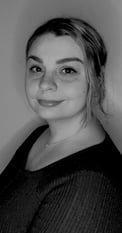 About Qgiv
Qgiv is an online fundraising platform empowering over 20,000 nonprofit fundraisers to raise money for their causes. Through online giving and event registration forms, text fundraising, peer-to-peer fundraisers, and auction events, fundraisers can provide a more personalized giving experience for donors while keeping costs low. To learn more, visit www.qgiv.com.
Get More Insights Into:
Donor Behavior Planned Giving Fundraising Strategy Fundraising Best Practices