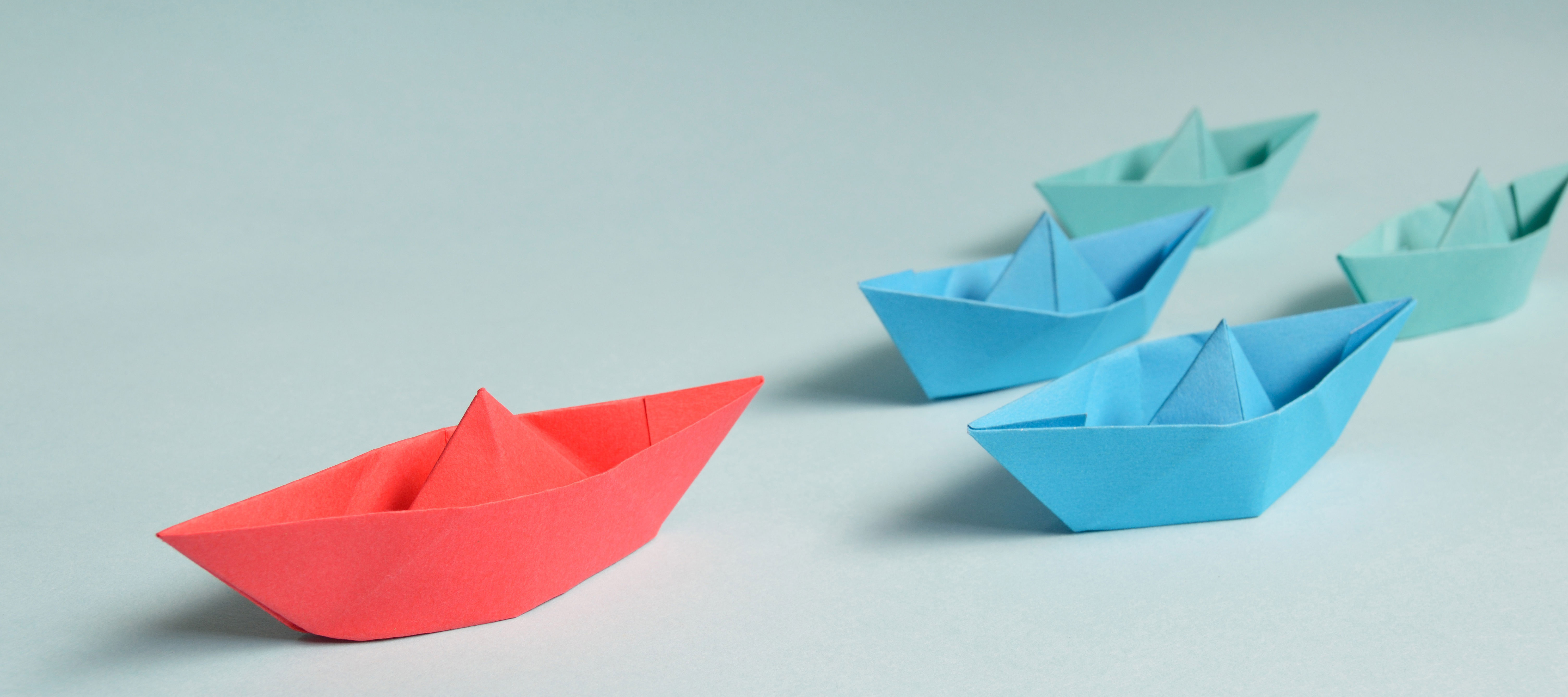 For decades, fundraisers and branding teams have struggled to calibrate the balance of their own visions, strategies, and executional tactics.
It's easy to understand the tension. Fundraising's goal is to raise revenue. Branding's is to raise reputation. Fundraising is about need. Branding is about outcome. Fundraising is about donor impact. Branding is about donor affinity. And on and on.
Because we're both working on behalf of the same organization, the struggles can sometimes give off the air of a dysfunctional family. But here's the family secret: Fundraising and branding actually need each other. And frankly, the infighting accomplishes little besides alarm the neighbors, rattle the dog, run up the therapy bill, and exhaust everyone involved.
A great study sheds some light on the dangers of this imbalance. Great Fundraising and Brands: Help or Hindrance, released by The Philanthropy Centre, offers key insights that should be required reading for anyone interested in raising money to help advance the causes they care about.
For example, they report a weak link between investment in brand and fundraising income — with the inverse being true. Investment in fundraising accounted for an 87% change in income while spending on brand only accounted for an additional 1%.
Not surprisingly, another key finding indicated the need for further relationship work between branding and fundraising. From their Executive Research Summary:
"Notably we were struck in our great fundraising organisations at how frequently brand was positioned as the servant of fundraising. Regardless of where the team were placed in their organisation's structure, clarity over the nature of the relationship seemed to play an immensely significant role. Great fundraising brands are there to drive great fundraising growth. This clarity is also important because many organisations struggle to manage the interface between branding and fundraising. Conflict was seen by our interviewees as almost inevitable, but if brand is viewed as being there to support fundraising growth the potential for any conflict to arise is greater reduced."

That clarity is key if fundraising agencies and branding teams are to work together in order to establish common ground for the greater good. And while there are very few absolutes in life, here's one that seems pretty rock steady.
Great branding advances your mission. Great fundraising advances your mission.
Wait, what? That's terra firma right there. Which means … great fundraising IS great branding.
Because as fundraisers, the stories we tell, the donor impacts we share, and the experiences we offer allow supporters to get exactly what they crave: a way to nourish the act of giving. And that gives nonprofits and branding teams what THEY crave: a source of income to do more great work.
Another reason to work together? Being a tactical absolutist does little to advance relationships with supporters. Those relationships are key. They build affinity and loyalty — equally important to both fundraisers and branders.
True, established brands can help motivate donors to take action. We've done plenty of our own research where donors tell us, in their own words, that they give because they trust the organization. That's some great brand affinity, right there. (You can find some of our research here.) Likewise, established fundraising strategies also boost brand affinity.
That's why, when we work with any nonprofit, we fully recognize and embrace that we're also working with their brand. In addition to leveraging brand identity where it makes sense, we'll also always recommend additional strategies and executional tactics based on decades of testing and precedence.
Sometimes these additions may seem like they don't snap into place perfectly under The Brand, but that's okay. And it doesn't mean they should be permanently stricken from the record. It means we move forward based on sound data, smart strategies, and proven tactics. Because our goal — our collective goal — should be to build loyalty and deepen relationships in order to increase funding for a great cause: yours.
And we do this not because we want to undermine brands, but because we want to honor donors. Here's what else we'll do:
We'll use tactics like established color palettes, logos, and fonts in places where we think it will help improve donor response and not in the places where we think it will harm response.
We'll integrate with branding/marketing calendars so that the timing of messages makes sense and provides a proper surround sound for supporters. We believe all ships rise this way.
We'll provide strategic reasons for the instances where we feel something on-brand is actually off-fundraising. For example, a photo reflecting a problem solved (good for branding, not always good for fundraising), or a sans serif font that makes a longer print piece infinitely harder to read.
We'll work with branding teams to, well, work with them. We're helping the same organization, after all. Which means we're on the same team.
Anyone with any length of time in nonprofit fundraising can tell you they've always known that fundraising and branding could — should — work together more seamlessly. There's a way to do it, but only if you rise above in order to keep the common ground — and the greater good — in your line of sight.
Because at the end of the day, fundraising and branding are like family. Despite your differences, you need them. And they need you. Life is better when you work together, and we've got a lot of work to do in this world. Competition is at an all-time high and attention spans are at an all-time low. There are too many great causes that need donors to waste any more time.
Get More Insights Into: