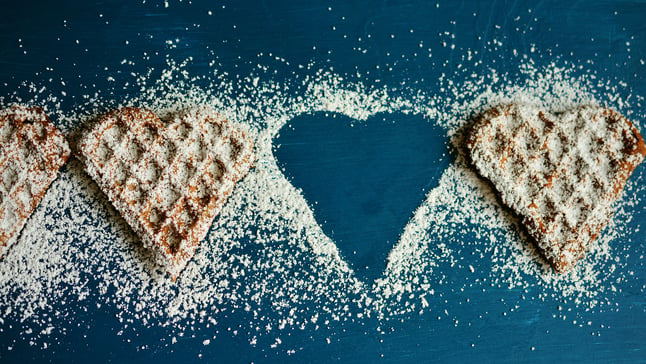 All fundraising channels are not created equal when it comes to acquiring sustainer donors.
Sustainer donors are transformational donors who have committed to support your organization using any regular frequency (monthly, quarterly, or annually).
Most nonprofits fish for sustaining donors from the deep pool of their own active transactional donors. These donors know the organization and are more likely to commit to sustaining support than are cold prospects. But acquiring donors from scratch is no easy task.
Fundraising channels work best at acquiring new sustainer donors when:
The nonprofit is able to emotionally impact the donor via spoken word and video, demonstrating real need.
There is an opportunity for two-way communication between the nonprofit and the donor prospect.
The only two channels that are successful in generating a sizeable volume of new donors straight into the program as sustainers are Direct Response Television (DRTV) and Face to Face (F2F), as they enable a two-way conversation and appeal to the donor on a deeply emotional level.
DRTV
A major benefit of DRTV is that the television spot has at least two minutes to establish why the need is great and how donors can be a solution to the problem — via compelling fundraising storytelling using audio and visuals. Also, most donors who respond to DRTV ads do so by calling into a call center. This provides an opportunity for a conversation between the call center operator and prospect to engage the donor and promote a sustaining commitment. A portion of donors who are motivated by a DRTV ad will go online to make their gift. If the offer on TV is a monthly sustaining offer, it's important that the online form drives donors to a pre-selected monthly giving option.
Face to Face
F2F fundraising acquires monthly sustainer donors exclusively. The personal connection between the street canvasser representing the nonprofit and the prospective donor in an in-person conversation cannot be matched. Many canvassers will augment their conversations with an iPad that shows videos and testimonials, increasing the emotional engagement. F2F maximizes two-way communication and emotional impact.


Other channels should be integrated into your sustainer donor acquisition strategy.
Radio is an interesting channel in which to enhance sustainer donor acquisition success. Usually 5-10% of radio-acquired donors will immediately make a sustaining commitment, but that conversion happens on the phone with the call center after the donor has heard the radio ad. Radio ads that only promote a sustainer offer are historically unsuccessful, unless the organization has a long-standing and successful radio campaign — and a very strong brand. Since the channel is audio only, it is difficult to educate, motivate, and compel a prospect to donate and transform into a sustaining donor all within the space of a 60-second radio ad.
While direct mail is the tried-and-true channel for new donor acquisition, it falls short at generating new sustainer donors. Many organizations will add a "Make my gift monthly." check box to their giving form on their remit. While this addition doesn't hurt, it usually doesn't result in generating sustainer donors. Don't shortchange other components that would impact your response rate for this sustainer statement. And don't expect to successfully test your acquisition control with a specific focus on sustainer messaging and offer. Is it worth trying to incorporate it to see if you can garner a few sustainer donors? Of course. Just don't hang your hat on growing your sustainer donor file via direct mail acquisition alone.
Online donation forms should always include a "Make my gift monthly/quarterly/biannually/annually." option. While this won't suddenly overwhelm your organization with new sustainer donors, it will make it easier for those who would want to become sustainer donors to set up their recurring giving.
As has been mentioned, telephone is a very important channel for your sustainer strategy, as your DRTV and radio donors will likely call in to make their gifts. Also, telephone fundraising is a great way to convert your organization's warm prospects into sustainer donors. Warm prospects are those already familiar with your organization, such as your event donors, pet adopters, or grateful patients.
Acquiring sustainer donors is always going to be a challenging assignment. Most of the time you're asking a donor to become a transformational donor — a big commitment on the part of the donor. But it is possible to build a sizeable sustainer donor pool, especially when using DRTV and F2F as your primary fundraising channels.
---
This is the second post in a six-part series about sustainers — donors who have committed to support your organization at any interval through any channel. Subscribe to Heroic Fundraising to have fresh fundraising insights delivered to your inbox monthly.
Other Series Posts
Get More Insights Into: