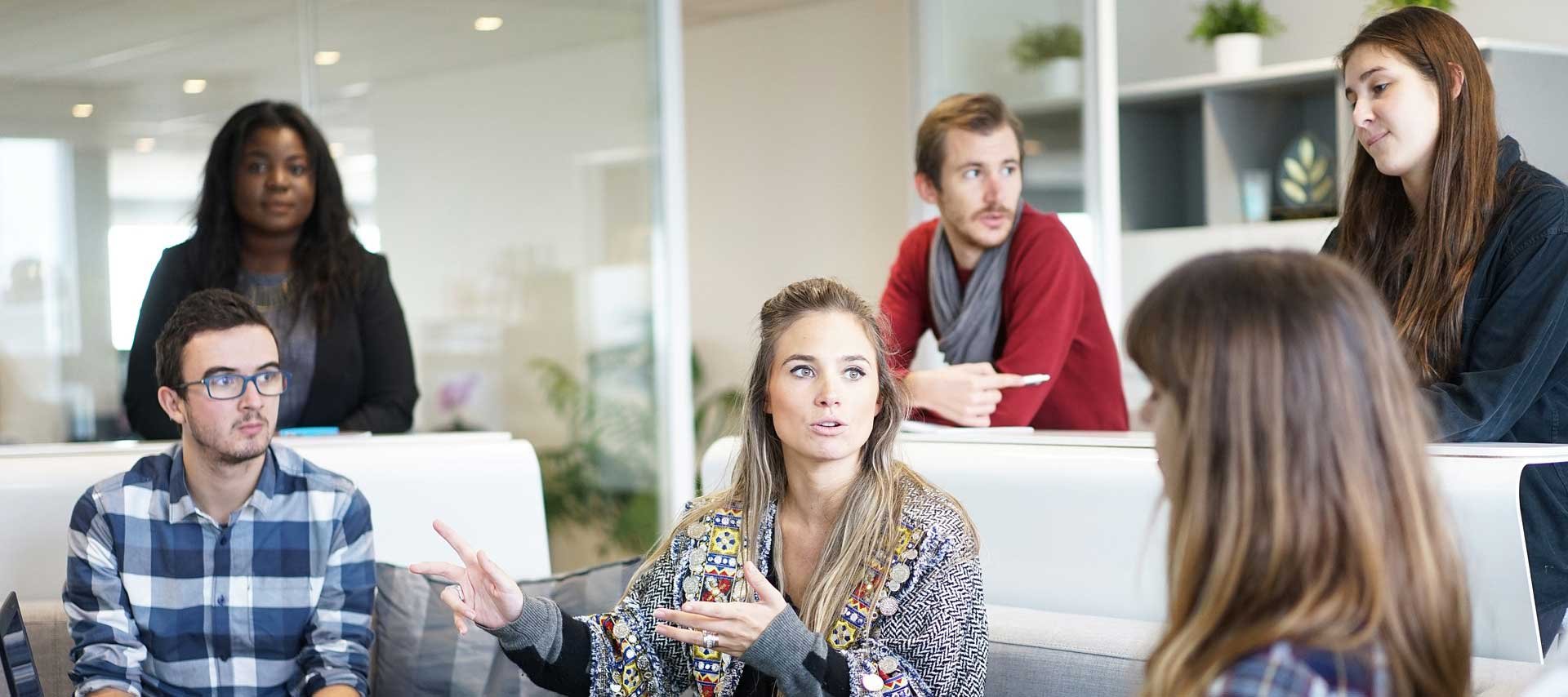 Buzzwords get a bad rap.
They're associated with gimmicks. Being salesy. Think of the stereotypical used car salesman or saleswoman. It might feel like they'll do anything to get you to drive off the lot in a car that day. The trunk has "deep-rear cargo space." The cruise control is "adaptive." These words make it feel like some basic car features are a lot more important and advanced. You hear them often during the sales process. And that's for good reason: Repetition breeds recall.

If you are trying to stay in-the-know about the latest fundraising trends and best practices, you will come across the same words over and over again. These terms have become hot topics because they are important components of a thriving nonprofit.
See if you recognize these 9 fundraising buzzwords. And then try to make them a part of your development department's dictionary:
Donor segmentation is the practice of categorizing your universe of donors based on their needs, behaviors, or characteristics so you can better engage them. Don't zone out the next time this buzzword is mentioned. Donor segmentation will help your charity appeal to donors in personal and effective ways.
Peer-to-peer fundraising (P2P) is any type of fundraising that someone outside your own staff conducts on your behalf. While P2P is not new (people have been walking for charities for decades), the rise of GoFundMe and DIY fundraising has taken this tactic to a whole new level.
Sustainer donors are supporters who have committed to support your organization at any regular frequency (monthly, quarterly, or annually). This is the relative of the long-popular buzzwords, "monthly donors" and "recurring donors." Charities have expanded their definitions of these transformational donors to sustainer donors, and fundraisers will be fine-tuning their sustainer programs for years to come.
Donor pipeline, donor pyramid, etc., are all buzzwords referring to the journey a donor takes with her relationship to a particular charity. While this relationship always starts at the point of acquisition, it can end in a myriad of ways. Be thoughtful that your team understands that donor movement is not linear, but looks more like this:


The shades of gray are actually many thousands of individual lines, each of which represents a single donor from one acquisition class within a given year. From year to year, donors upgrade, downgrade, and stay the same. The only clear truth depicted by this chart is the fact that donors do not move as a monolithic block.
For most charities, Mid-Level donors are people who have been active donors within the last 24 months with a cumulative annual giving level of $1,000 – $9,999. (Note: Some medical institutions consider the top tier of Mid-Level giving to be $99,999.) Over the years, charities realized that they were in need of a specialized program to fill the gap between the annual fund and major/planned gift prospects. Mid-Level donor programs fill that void and cultivate these donors at a level appropriate to their gift to encourage deeper engagement in the future.
Multichannel fundraising means appealing to your donors through more than one channel. But there's more to doing it successfully than sending an email around the same time your direct-mail piece hits inboxes. Check out these 6 Tips for Planning a Multichannel Fundraising Campaign.
Storytelling is certainly nothing new (people have been telling stories since the beginning of time!), but is a common fundraising buzzword. The most popular download on our website is How to Use Storytelling to Connect with Donors and Raise More Funds by resident storytelling expert and Creative Director, Jennifer Miller.
Many charities are concerned with acquiring younger donors because they see changes in generational giving. It's important to define younger donors and realize that, while younger donors may not give because they don't have discretionary income yet, they may bring more passion and more capacity to accelerate the trajectory of giving as long as charities can truly engage them where they are, with an authentic passion of their own, until such time as their capacity to give increases.
Multichannel attribution is the process of determining which fundraising channels resulted in a gift. This is likely to remain a buzzword for a long time, since nonprofits (and for-profit companies) have yet to solve for multichannel attribution. Senior Vice President of Strategy and Analytics, Stephen Ferrando, explains why in his blog post The 5 Stages of Grief in Multichannel Reporting.
Bonus: Here are some additional fundraising buzzwords provided by our nonprofit friends.
Sean Farnan, Director of Development at SPCA of Northern Nevada, thinks donor recognition is the most important fundraising buzzword. Donor recognition is the practice of thanking your supporters and letting them know the impact of their gifts through meaningful donor stewardship.
What's missing from this list? Send us your favorite nonprofit buzzword and we'll add it to this list with a backlink to your charity's website.
Get More Insights Into: