Urgent Holiday Alert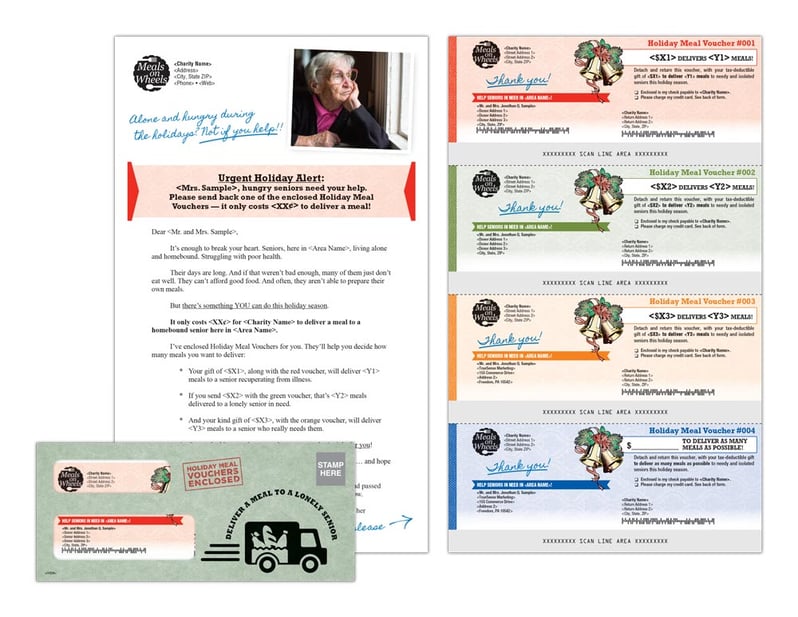 For many seniors, the holidays are loneliest time of year. Those who are hungry have even less to celebrate. This package empowers your donors to make holidays bright by sending a hot meal and friendly visit to a senior in need.
Partnership Renewal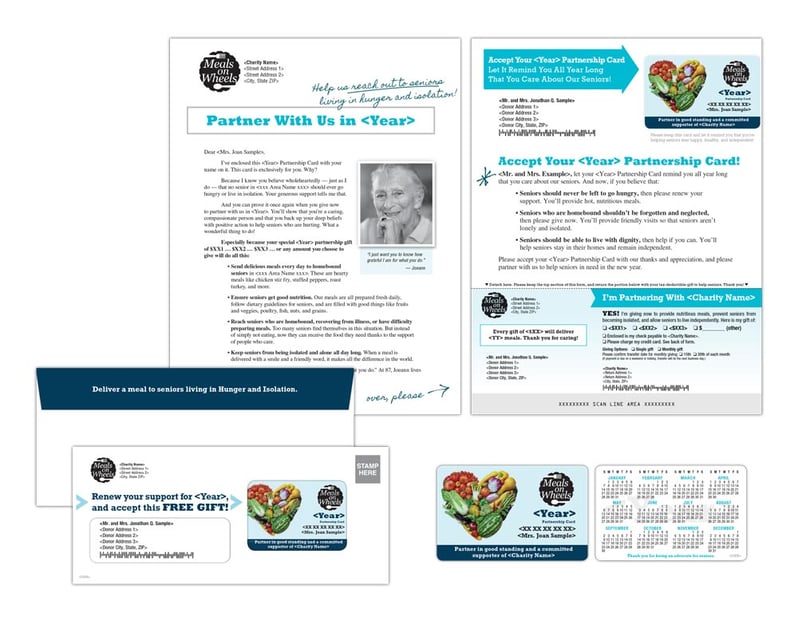 When your donors receive the Partner Card, they'll be reminded of the amazing work their gifts accomplish … and that their continued commitment to Meals on Wheels helps seniors stay healthy and remain in their homes.
The Greatest Generation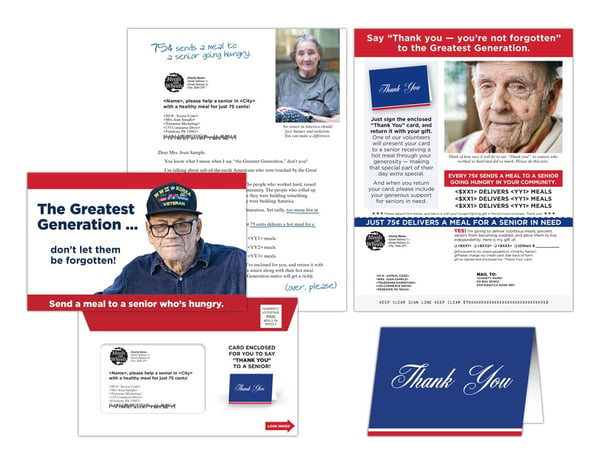 Delivered just in time for Memorial Day, this package reaffirms the great sacrifices and contributions of our veteran seniors. Donors will be uplifted when they mail back the enclosed "thank you" card, to be delivered to a senior along with their meal.