Direct response fundraising lets you reach a new universe of caring donors — and build a file of loyal donors who will provide revenue every year.
If you thought you couldn't afford to start, we have great news.
Our Pay as You Grow program limits your billable expenses each year to exactly the amount of revenue generated by your donations. As the gifts roll in, you pay in easy installments that never exceed the amount you receive. TrueSense Marketing shoulders all costs for the initial campaigns until the unpaid balance is paid off by your fundraising revenue — because we know that an investment in you is a good one for us.
It's a model that works. And earns steady growth for your charity without breaking the bank. We've seen it fuel massive growth for a nationwide charity with local programs all over the country.
Below, you can see the growth from a charity started with no budget for direct mail — none. To date, they've acquired nearly 20,000 new donors. That means new programs, an expanded mission, and more lives changed.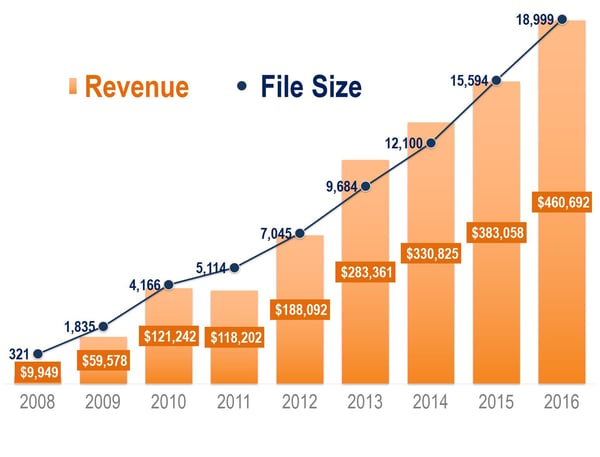 Ready to achieve this kind of game-changing growth? Let's talk.