We've prepared an extensive portfolio for Food Banks, with multiple tracks of creative appeals to engage donors who care about ending hunger. Here are a few examples:
Summer Lunchbox Campaign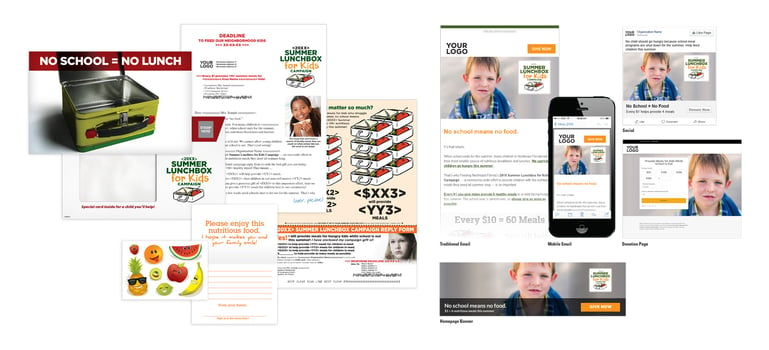 Filling the summertime meal gap for kids when school is out is a compelling offer, as evidenced by high response rates to this appeal. These appeals include an interactive bounce-back note that connects donors to a child who is helped. The campaign theme is carried through online, expressed in the way that's best for digital engagement.
Fresh Food Campaign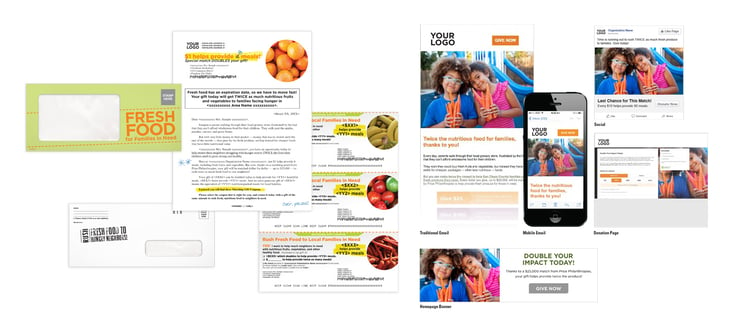 Effective appeal offers make it clear to the donor why we need your gift and why now. Fresh food has an expiration date — which creates an organic form of urgency for donors. This multichannel campaign inspires donors who want to help rescue fresh food from being wasted and get it to families who need it.
Food for Thought Newsletter Campaign
Donor-focused newsletters are a critical part of affirming donors' impact, which is so important to retention. We can collect story resource on-site with you and at your partner sites, and also form content from resource that you have. Online, we increase the volume of donor views through traditional email and social advertising, and maximize conversions on your website by carrying the stories all the way through to the donation page.
End of Summer Matching Gift Campaign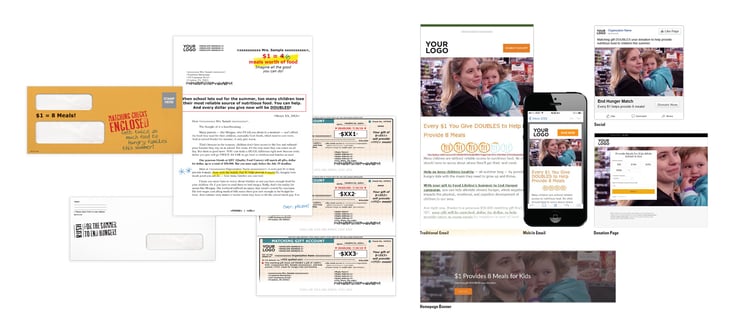 Your donor will end her summer on a high, hopeful note when you help her feed hungry families through her generous gift to the Food Bank that's doubled with a matching grant.
Ready to grow your impact?

Complete the form below to set up a meeting with one of our Food Bank fundraising experts.