We've prepared an extensive portfolio for Food Banks, with multiple tracks of creative appeals to engage donors who care about ending hunger.
Here are a few examples.
Summer Lunchbox Campaign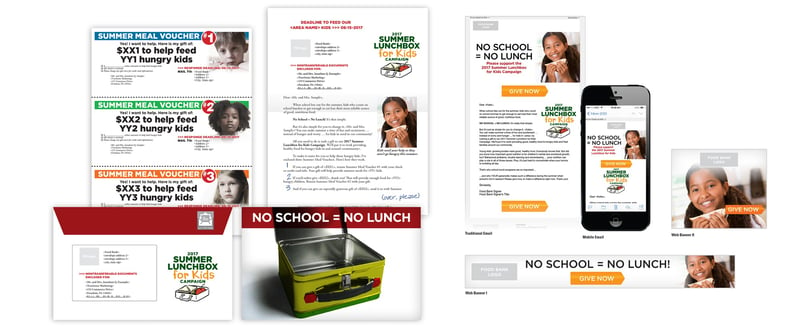 No School = No Lunch. When school lets out for the summer, who will feed hungry kids? An empty lunchbox shows the daily reality for many children in our community — and the impact your donor can make on a child's life.
Medicine or Food?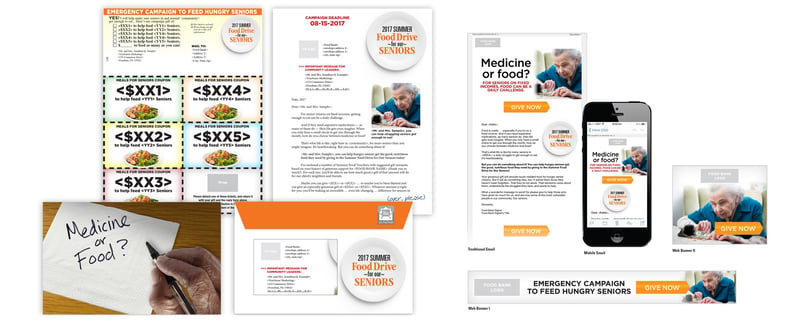 Too many seniors are wrestling with the question: "Will I pay for medicine or food?" This appeal empowers your donor to provide meals to seniors — and send the powerful message that they have not forgotten some of our most vulnerable neighbors.
Great Holiday Food Drive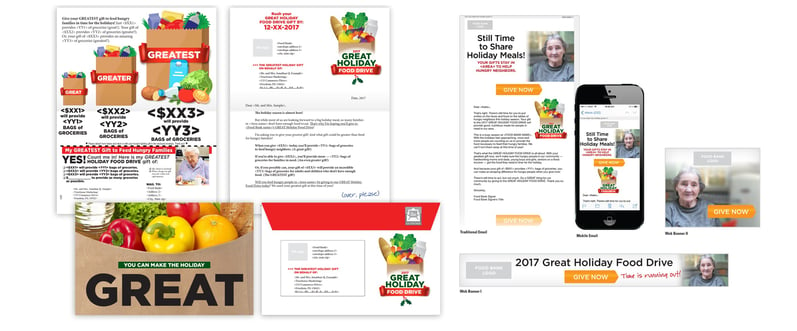 Your donor will end her year on a bright, hopeful note when you help her feed hungry families — through her generous gift to the food bank.
Ready to grow your impact?

Complete the form below to set up a meeting with one of our food bank fundraising experts.