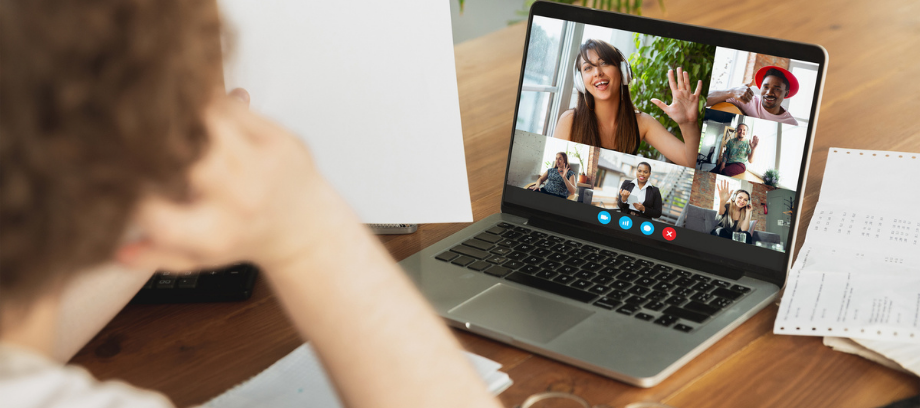 Over the course of the last two years, we've had to adapt … a lot. One of the positive outcomes is that we have learned to adopt a new virtual world. Technology allows for meetings at which we can see each other and share documents easily.
These communication tools will forever change the way we work, and, for the most part, for the good. But what did we lose? For one thing, our workplace culture that we worked so hard to build is now much harder to maintain. We lost the ability to bump into a co-worker who we don't usually work with. We lost the connection created when new team members are hired and onboarded.
One of the sessions at a conference I recently attended focused on how to navigate a new workplace that included some people in the office and others working virtually. It was a popular topic and we struggled along with so many other organizations, trying to connect with each other in today's world.
Our culture and the investment we make in our people is critically important to us at TrueSense Marketing, so we face a difficult question: How do we rebuild the workplace community we once had?
We took some purposeful actions, some small, some profound. Here are some of our initiatives. I'd be delighted to hear some of yours!
We created an Employee Engagement Team made up of employees who wanted to help think of fun and engaging activities their coworkers could participate in both locally and virtually. This team meets once a month and organizes several events such as:
•
Virtual art classes — an artist demonstrates a canvas painting and the participants at home paint along with the class.
•
Monthly trivia games — we use the Kahoot game format with a question and multiple-choice answers. The fastest player with the correct answer gains the most points, and the winner receives a small gift card. This can get super competitive and often the individual team names are fun and playful. Usually, the trivia theme is around a holiday or pop culture theme. (Star Wars on May 4th, for example.)
•
TSM Connectors — we missed being able to chitchat around the water cooler in the office, so we brought the water cooler virtually. This time is a chance for people to get to know one another, to talk about fun and random topics, and to take a quick break from the workday.
•
Virtual road trips — this event takes employees on a virtual trip to explore another part of the world. Last month we headed to Niagara Falls!
Continuing education is critical, and that is why we invested in the program LinkedIn Learning. Every employee has access to this tool so they can be better versed in a wide range of topics that include public speaking, Excel training, management, and listening and communication skills.
TrueSense is hosting a homecoming week in our headquarters outside the city of Pittsburgh, where all our agency employees will convene for the week. We have many engaging events planned that are designed to address our new workplace culture issues, as well as important internal departmental updates that are more easily delivered in person. This will be a chance for us to come together as an agency and connect with each other again.
Finally, with this renewed focus on our culture, we've taken an honest and sometimes critical look at who we are, and who we would like to be as a family. To that end, we have created Inclusion@TrueSense, a task force focused on becoming an even more welcoming, diverse, equitable, and inclusive team that brings permanent value to our clients, our community, and to our profession.
I hope some of these ideas inspired you to implement them into your organization's culture.
Get More Insights Into: